Scholarships
Many TU Dublin students seek financial support to allow them to remain in full-time education. Our scholarships reward them for their hard work and dedication, and enable them to focus on achieving excellence in their field.
TU Dublin Foundation raises financial support to advance the mission of TU Dublin: to facilitate an innovative and caring learning environment for a diverse range and level of programmes to students of all ages and backgrounds.
In 2018, TU Dublin Foundation administered over 60 scholarships, with a total value of €176,000. These scholarships cover a variety of disciplines, from Architecture to Culinary Arts, Mechanical Engineering to Renewable Energy, and Product Design to Food Technology.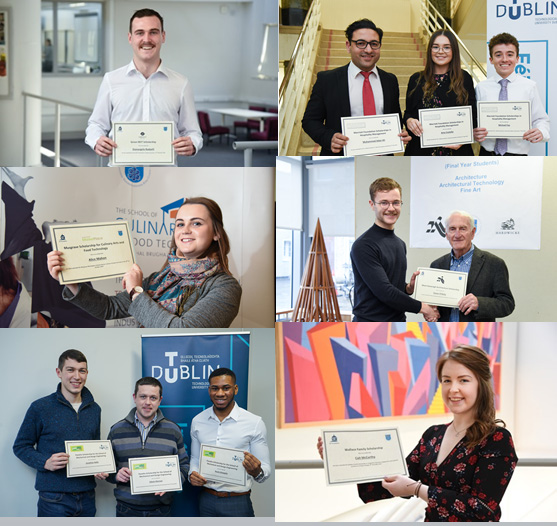 The following scholarships will be launching in the first semester Sept'19: