Schneider Electric Ireland Scholarships for Engineering Students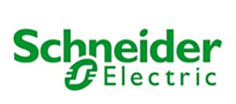 Schneider Electric is the global specialist in energy management; they are passionate about delivering real and innovative solutions in energy management and energy efficiency. Schneider Electric provide energy and automation digital solutions for efficiency and sustainability. Schneider Electric combine world-leading energy technologies, real time automation, software and services integrated solutions for homes, buildings, data centres, infrastructure and industries.
Scholarship Details
The Schneider Electric Scholarship at TU Dublin aims to award and recognise two second year engineering students. Please see qualifying programmes listed below.
The scholarship of €3,000 will be awarded to the successful students to support their second year studies. The successful students will also have the opportunity of a paid summer placement with Schneider Electric Ireland.
Criteria
Students interested in applying for the Schneider Electric Scholarship will be asked to submit an application with a personal statement demonstrating why they should be chosen to receive the Schneider Electric Scholarship. Applications will be assessed using the following criteria: impact of personal statement (45%) , academic record (20%) and demonstrated need for support (35%).
Application Process
Applications will reopen in Autumn 2021. For any queries in the interim please contact foundation@tudublin.ie
Shortlisting and interview
A panel of academic staff and TU Dublin Foundation in consultation with Schneider Electric will shortlist all applications. Schneider Electric are committed to diversity and inclusion and therefore the shortlist of candidates will, as far as possible, be a 50/50 split of male and female students. Interviews will take place virtually in January, date TBC.
The Interview panel will consist of the following:
Representatives from Schneider Electric, a member of the TU Dublin academic team and from the TU Dublin Foundation. The decision of the interview panel is final.
List of qualifying programmes
City Campus
TU705 Electrical & Control Engineering (3 years – level 7)
TU706 BEng Tech Electrical Services Engineering (3 years – Level 7)
TU714 Electronics & Communications Engineering BEng Tech (3 years - level 7)
TU716 Networking Technologies (3 years - level 7)
TU802 Electrical Services & Energy Management (4 years - level 8)
TU821 BE in Electrical and Electronic/Computer and Communications Engineering
TU813 Automation Engineering (level 8)
TU701 Automation Engineering (level 7)
TU703 Building Engineering (level 7)
TU825 Building Engineering (Level 8)
TU717 Mechanical Engineering (Level 7) Bolton Street
TU822 Mechanical Engineering (Level 8)
TU823 Manufacturing and Design Engineering (level 8)
Tallaght Campus
TU707 - Electronic Engineering (Level 7)
TU715 - Engineering Software (Level 7)
TU718 - Mechanical Engineering (Level 7)
TU712 Sustainable Energy Environmental Engineering (Level 7)
TU813 Automation Engineering (level 8)
TU803 Electronic Engineering (level 8)
TU808 Engineering Software (level 8)
TU809 Mechanical Engineering (level 8)
TU806 Sustainable Energy Environmental Engineering (level 8)
Blanchardstown Campus