Sirus

Frank Caul and James Byrne (a TU Dublin graduate) joined forces in 1989 to form the Sirus Group which operates across Ireland and mainland Europe, and employs almost 100 people, many of them Building Engineering students from TU Dublin.
The SIRUS Scholarship for Engineering is for passionate and motivated students who will make their mark on the built environment. Introduced in 2017, it aims to encourage more students to consider the field of Building Engineering and to help meet the industry's urgent recruitment needs.
In 2020/2021, third-year Building Engineering Students, Cian McDonnell and John McKenna were awarded the Sirus scholarships.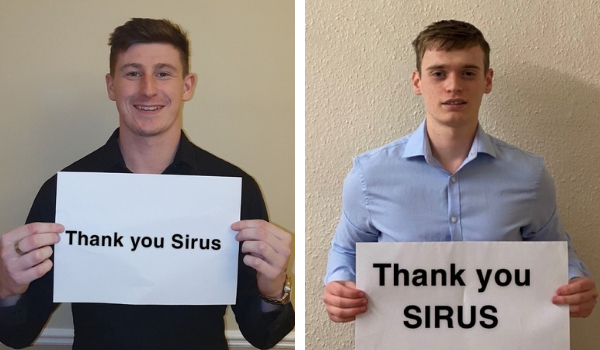 Cian McDonnell and John McKenna