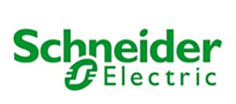 Schneider Electric is the global specialist in energy management; they are passionate about delivering real and innovative solutions in energy management and energy efficiency. Schneider Electric provide energy and automation digital solutions for efficiency and sustainability. Schneider Electric combine world-leading energy technologies, real time automation, software and services integrated solutions for homes, buildings, data centres, infrastructure and industries.
Scholarship Details
The Schneider Electric Scholarship at TU Dublin aims to award and recognise second year engineering students, (course codes and titles to be announced shortly).
The scholarship of €3,000 will be awarded to the successful students to support their second year studies. The successful students will also have the opportunity of a paid summer placement with Schneider Electric Ireland.
Criteria
Students interested in applying for the Schneider Electric Scholarship will be asked to submit an application with a personal statement demonstrating why they should be chosen to receive the Schneider Electric Scholarship. Applications will be assessed using the following criteria: impact of personal statement (45%) , academic record (20%) and demonstrated need for support (35%).
Previous Winners include
Peculiar Uzoatuegwu

Sean Shannon

David Woods