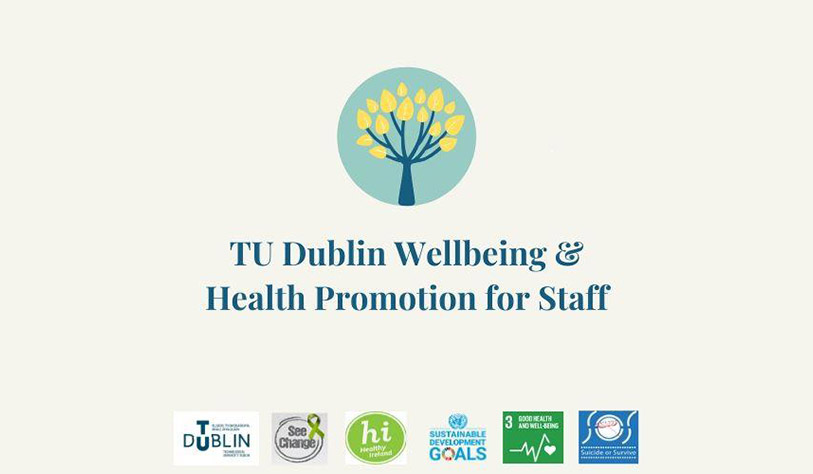 Our well-being and health promotion theme for May is Careers & Positive Workplace and Staff Development will be providing some fantastic online workshops and resources to support your well-being while you are working from home.
Careers & Positive Workplace
Workshops and resources include Time Management, Career Tips, Stress Management and Grief and Bereavement in the Workplace. Keep an eye out for advertisements throughout May.
Fit2Go Club
TU Dublin Sports Fit2Go Club are also playing their part in keeping us all motivated to exercise during this time. Join Deirdre for live yoga classes on Instagram @ 1pm Mon & Wed and Brendan provides live 30 min fitness classes on Tuesdays & Thursdays.
The Fit2Go Team also recommend the Les Mills on demand app for free workout sessions! Find frequent updates on Instagram and Facebook. You can also book your team in for a 30mins activity session including stretching, mobility and some exercises to get the body moving. Watch out for further advertisements.
Ergonomics & working from home
TU Dublin Health & Safety Office has provided information and supports in the form of a Health, Safety and Welfare booklet and a Safe Work Practice Sheet with many tips on ergonomics and setting yourself up for working well from home.
The Pastoral Care and Chaplaincy service
Mindfulness sessions on Zoom will continue throughout May (Monday, Tuesday, Wednesday and Thursday) at 12 noon for 30 minutes. To register for these daily Mindfulness zoom sessions, click here. They are also providing a nightly reflection @ 9.45pm that you can find on twitter @TUDubChaplaincy here or here.
Your physical workplace may not be in the surroundings that you had become accustomed to, but we can still support you in creating a positive work environment, even if it is at your kitchen table! Wishing you all good health.
Please complete the Wellbeing Survey 2020 to help inform our future initiatives.