Equity and Inclusion for All: An Intersectoral Approach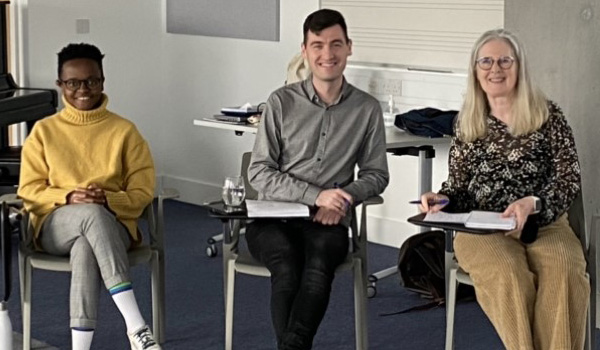 On Friday, 22 April, the AIB Research Centre on Inclusive and Equitable Cultures (RINCE) hosted a conference to explore the challenges, possibilities, and future priorities in progressing equity and inclusion through an intersectoral approach, i.e. through an approach that involves multiple sectors working together. The day began with an introductory welcome by RINCE's Director, Prof. Yvonne Galligan, and was followed by a variety of guest speakers, including:
Deirdre Garvey (CEO, The Wheel)
Christelle Gebhardt (Culture & Training Manager, Dublin Pride)
Sorcha Hyland (CONVENE Enterprise Faculty Lead, TU Dublin)
Kathleen McCann (Engagement Outreach Coordinator, TU Dublin/Grangegorman Development Agency)
Adaku Okafor (DEI Consultant and Trainer, PhoenixRize Consulting)
Orla O'Connor (Director, National Women's Council of Ireland)
Ross Woods (Gender Equality, Higher Education Authority)
Adam Harris (AsIAm)
Ciarán McKinney (Engage Programme Manager, Age & Opportunity)
The day concluded with a practical workshop exploring the concrete steps to be taken to enhance intersectoral work in the next 1 to 5 years.