Bike Week 2023
15 May, 2023
9:30-17:00pm
Prev

September 2023

Mo

Tu

We

Th

Fr

Sa

Su

28

29

30

31

01

02

03

04

05

06

07

08

09

10

11

12

13

14

15

16

17

18

19

20

21

22

23

24

25

26

27

28

29

30

01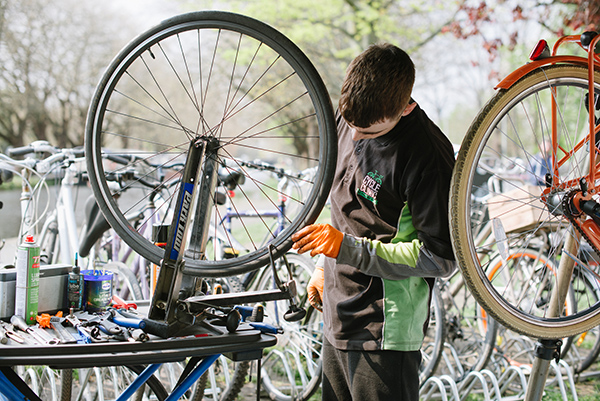 In celebration of Bike Week 2023, TU Dublin's Green-Campus have arranged Cycle Clinic pop-up stations at our Grangegorman and Bolton Street campus locations. On Monday May 15th we will host the Cycle Clinic at Bolton Street between 9:30-13:00pm and at Grangegorman between 13:30-17:00pm.
Our recent TU Dublin Smarter Travel Staff and Student Survey showed that 5% of students and 16% of staff are arriving to a TU Dublin campus by bike. Looking at the data we have identified that there is a potential to support 40% of students and 46% of staff to cycle to campus.
So if your bike is in need of some TLC, make a pit-stop at the Cycle Clinic and enjoy a safe and happy cycle to TU Dublin.
Use the #TUDublinSustainability