Developing the Power Tools to Measure Success: A Masterclass on Social Impact Measurement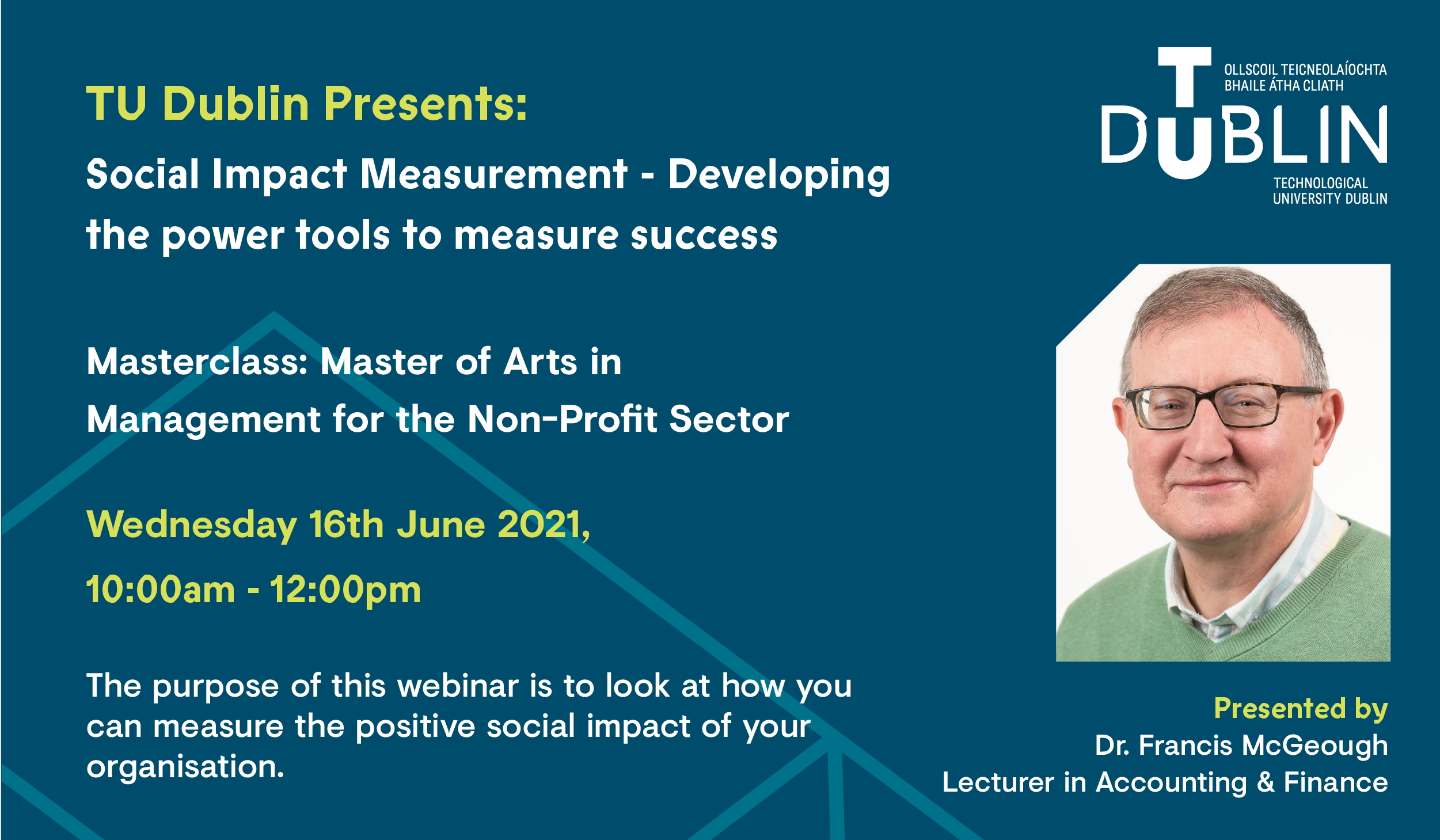 Loosely defined, Social impact is "the effect that occurs on people and communities as a result of an action or inaction, an activity, a project, a programme or a policy".
All organisations will make a social impact; some will be positive and some will be negative.
On Wednesday June 16th 2021, Dr Francis McGeough, a lecturer from the Master of Arts in Management for the Non-Profit Sector, will present a masterclass webinar to those who wish to measure the positive social impact of their organisation.
The class will consider questions such as:
What are we trying to do?
What do we need to do in order to achieve these goals? How do we define success?
How can we measure success?
How will we know when we have succeeded?
How can we do better over time?
Programme outline
10:00am - 11:30am – Masterclass
11:30am - 12:00pm – Questions and Answers
To register for this webinar, please email francis.mcgeough@tudublin.ie, by 10:00am on Wednesday 16th June.