How Can Silicones Contribute to Sustainability?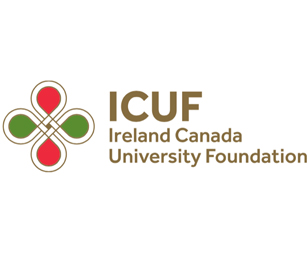 The Ireland Canada University Foundation has awarded a Beacon Fellowship to Michael Brook, McMaster University and Colm O'Kane, Technological University Dublin.
As part of the Beacon Fellowship, Michael Brook, Professor of Sustainable Polymers at McMaster University in Ontario, will deliver a lecture on Wednesday, 10 March 2021 - How Can Silicones Contribute to Sustainability? Dissolving Automobile Tires. Read more about Beacon Lecture on Silicone Sustainability in this brochure.
Mike's talk will examine sustainability from a silicon chemist's perspective. A brief introduction to the implementation of Sustainable practices at McMaster, including an academic Minor, will be given. The majority of the presentation will examine how silicones – which we all use daily – can contribute to sustainability; a justification of this conclusion will be provided by examining both their good and bad points. Several examples of sustainable science using silicones will be provided, including the ability to take used automobile tires and convert them back to materials that, in turn, can be converted back to rubber. This talk is about how we all need to work harder to close the loop with nature in all our activities.
The event will conclude with a Q&A. Please find further details about Mike Brook and his work below.
Beacon Fellow: Michael Brook, Faculty of Science Chair in Sustainable Silicones, McMaster University Ontario
Host: Colm O'Kane, Senior Lecturer and Chair of Product Design, Technological University Dublin
Topic: "How Can Silicones Contribute to Sustainability? Dissolving Automobile Tires" Date: Wednesday, March 10th

Time: 14.30 GMT / 9.30 EST

Duration: 1 hour
To Register, please visit this link.
Otter.ai will generate live captions generated via Otter.ai during the event. If you have any additional accommodations are required to participate, please contact blackwja@mcmaster.ca as soon as possible.
Michael A. Brook
Mike Brook is a Distinguished University Professor at McMaster University, Hamilton, Canada. He is an expert in silicon, silica and silicone chemistry. He wrote the solely authored book Silicon in Organic, Organometallic and Polymer Chemistry (Wiley) in 2000 and won the F. S. Kipping Award in Silicon Chemistry from the American Chemical Society in 2016, the Macromolecular Science & Engineering Award, from the Chemical Institute Canada in 2017 and was a Canadian Killam Research Fellow in 2003-2004. His main interests revolve around the application of silicon chemistry to materials science, particularly in using greener processes to make silicone and improving their overall sustainability.