Accepted an offer from TU Dublin? Here is what to expect next!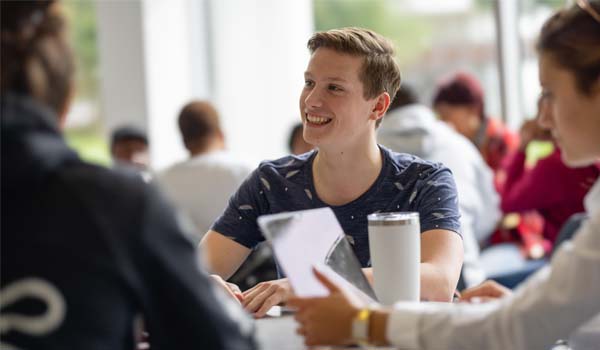 Congratulations on receiving an offer from TU Dublin!
We are delighted you are joining us, and we look forward to meeting you in September to help you fulfil your potential. Below is some information on what to expect when you accept our offer!
Before the academic year begins, we will email you with more information about all the support services available to you as a TU Dublin student. In the meantime, here are a few key dates and some information to get you started.
Accepting your Offer
If you have yet to accept your offer, you can do so via the "My Application" facility through www.cao.ie before 3 p.m. on Tuesday, 5 September.
Registration
Please keep an eye out for your Invitation to Register, which will be emailed to you on Thursday, 07 September and provides information about registering and paying your fees.
Orientation
Orientation for all first-year students will begin on Wednesday, 13 September, and run to Friday, 15 September - you will find the date and time of your Orientation timetable on our website here. Orientation is important - it will provide you with vital student support service information about TU Dublin resources, and an outline of your course.
Classes
Classes will commence on Monday, 18 September, by which time you'll be a fully-fledged TU Dublin student, ready to begin your journey of #InfinitePossibilities with us. Details on how to access your class timetables will be provided to you at Orientation.
Social Media
Please keep in contact and remember to check your email regularly, and to follow us on social media.
Live CAO Chat
If you've any questions, we will host a live chat on our website on Thursday, 31 August and on Monday, 04 September (5–6 p.m.). It is a pleasure for us to welcome you to TU Dublin, and we wish you all the best for the rest of your summer.
More information about life at TU Dublin is available on our Starting at TU Dublin webpages.