Algeria – Ireland: Resistance Cultures Festival, 16-18 September 2022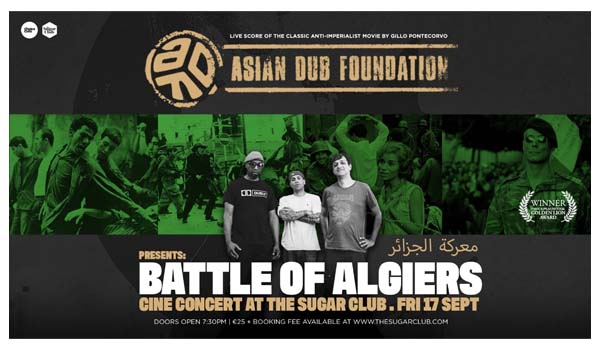 Algeria – Ireland: Resistance Cultures Festival, 16-18 September 2022
Language Studies at TU Dublin, in collaboration with language, culture and history of empire scholars in the University of Sussex (UK), Mary Immaculate College (University of Limerick) and University College Cork, present: Algeria – Ireland: Resistance Cultures Festival, 16-18 September 2022 at The Sugar Club, Dublin (https://thesugarclub.com). The event is curated by Aoife Connolly of TU Dublin, with Martin Evans (Sussex University), Mairéad Ní Bhriain (MIC, Limerick), and Dónal Hassett (UCC).
2022 marks one hundred years since the independence of the Irish State and sixty years since Algerian independence. For the first time, this three-day festival will bring together Algerian and Irish photographers, filmmakers, musicians, dancers, scholars and writers to explore the common anti-colonial resistance histories across these two key moments in the global end of European Empires. Examining identities, violence, memory, futures, and women's histories, this unique cross-cultural conversation of rare screenings and performances is accompanied by two live cine-concerts of the Battle of Algiers by Asian Dub Foundation (https://asiandubfoundation.com/site/).
Tickets for this unmissable concert cost €25 plus the booking fee and are available on the Sugar Club website.
Tickets for the main festival (all events except the Asian Dub Foundation concert) are FREE OF CHARGE but need to be booked in advance by simply emailing info@thesugarclub.com to reserve your place. A selection of the panel discussions will also be live-streamed on Zoom.
This event is supported by TU Dublin, University of Sussex (UK), University of Oran 2 (Algeria), Southern Regional College, Newry, Irish Centre For Transnational Studies, Mary Immaculate College, Limerick, University College Cork, Other Press, Algerian Embassy in Ireland.