Black History Month - Celebrating African Culture & Diversity in Ireland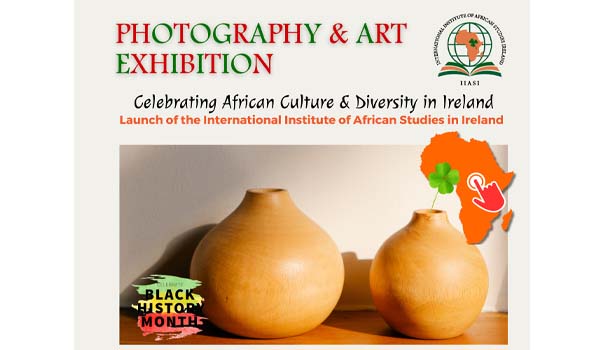 In celebration of Black History Month, TU Dublin and TU Dublin Students' Union will host a free exhibition curated by the International Institute of African Studies in Ireland on the 27th and 28th of October in Aungier Street.
The event, a grand photo and artefact exhibition, promises to showcase the rich tapestry of Africa, highlighting its vibrant cultures and traditions. Through stunning visuals and captivating artefacts, we aim to shed light on the diverse, dynamic, and positive aspects of the African continent.
Beyond the exhibition, there will be a series of engaging workshops and enlightening keynote speeches by experts in African studies. These sessions will foster dialogue, understanding, and appreciation of Africa's contributions to the world.
The climax of the event will be the launch of the International Institute of African Studies in Ireland, a groundbreaking institution facilitating scholarly and research collaborations between Ireland and Africa. Join us in forging meaningful connections and celebrating the beauty of African culture and heritage.
Find out more about the event here.