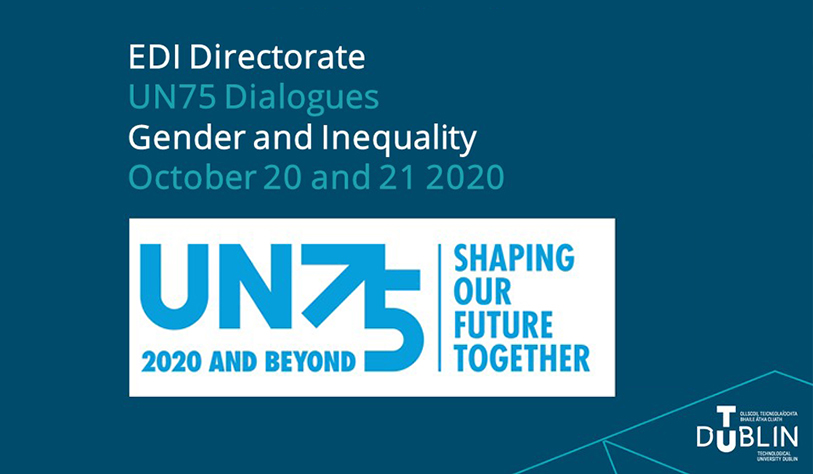 The United Nations is marking its 75th anniversary by hosting a global dialogue initiative titled UN75. TU Dublin hosted two dialogues on bridging inequality and closing the gender gap.
These dialogues are aimed at gathering diverse perspectives and creative ideas on what is needed to address emerging risks and opportunities in our global society.
To mark UN75, the Equality, Diversity and Inclusion Directorate, in conjunction with TU Dublin Students' Union, hosted two dialogues about 'Women and Girls- Closing the Gender Gap' and Inequality - Bridging the Divide.
If you would like to contribute to further events, please fill out our one-minute UN75 survey at https://un75.online/