Launch of TU Dublin School of Media Graduate Showcase 2022 - Thursday, 2 June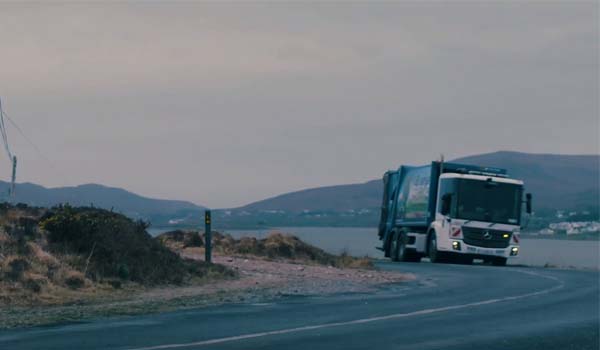 TU Dublin School of Media is delighted to announce the launch of Graduate Showcase 2022 at 6.00pm on Thursday, 2 June 2022 in East Quad.
Featuring talent from across the diversity of the School's Grangegorman based programmes, final year students from Film and Broadcasting, Photography, and Journalism will take part, while Game Design students will also participate in the show, which runs daily 10am – 5pm from Friday 3 to Saturday 11 June.
Dr Caroline O'Sullivan, Head of School, said: 'We are delighted to welcome visitors in person to the East Quad in Grangegorman. We are excited that showcases for our undergraduate programmes will run alongside exhibitions of their fellow students in the TU Dublin School of Creative Arts for the first time. The School of Media has a long-standing reputation at the forefront of media practice, and we are confident that this show will be just the beginning of the realisation of the East Quad as a creative hub for the University and our neighbouring communities in the North Inner City.'
Among the highlights, BA Film and Broadcasting students will premiere their short films in the East Quad concert hall at a tickets-only screening from 6.30pm. Documentaries directed by Jessica Lindsay and Rachael Cabot will be presented alongside drama productions directed by Laura Carroll, Sean Sullivan (Elizabeth Adewusi and Zachary Fitzgerald. Bridging the genres, director Jack Wall O'Reilly will present a docu-drama; while completing the line-up, Patrick Kidd and Ollie Dingley take us down the audio road with two pieces each.
The BA Photography exhibition offers a range of exciting and thought-provoking imagery that ranges from historical provenance (Caleb Daly, Luke Ryan) through contemporary issues (Andrew Nally, Tatjana Turcina), life experiences (Caoimhe Katie Byrne, Kate Glennon), sport (Mark Leahy) and a journey into the metaverse (Valentin Rechitean).
BA Journalism students launch their magazine, Horizon. The magazine, produced under the editorship of Jane Byrne, is a lively blend of news, features, sports and arts. In addition, students launch a range of documentaries delving into human interest, culture, and social issues on the radio journalism side.
Finally, BA Game Design students present an eclectic mix of games across different genres, among them High Rollers, To Bold Grow, Spliced, Ventilate and Wrestling Forever. The design teams are fresh from successfully exhibiting their games before industry experts at East Quad's annual State of Play showcase.
With around 40 exhibits and screenings from almost seventy students, Graduate Showcase, 2022 runs daily from 10am to 5pm from Friday 3 to Saturday 11 June.
The list of participants is:
BA Film and Broadcast – Screenings
Elizabeth Adewusi (director) No Signal – Drama
Rachael Cabot (director) The Achill Run – Documentary
Laura Carroll (director) Encore – Drama
Zachary Fitzgerald (director) Helping Hand – Drama
Jessica Lindsay (director) This Too Shall Pass - Documentary
Jessica Lindsay (director) Leaps & Bounds – Documentary
Jack Wall O'Reilly (director) Enough – Docu-Drama
Sean Sullivan (director) Weasel Out – Drama
BA Film and Broadcast – Radio/Podcast
Oliver Dingley Decision Time and Riding the Wave
Patrick Kidd Taking the Helm and The Travelling Café
BA Photography Exhibitions
Caoimhe Katie Byrne – Don't forget to follow me
Caleb Daly – Cloigteach
Kate Glennon – Room for None
Mark Leahy – The Art of Choke
Andrew Nally – Surface
Valentin Rechitean – Not Street Photography
Luke Ryan – Chief Designer
Tatjana Turcina – They Sold Ireland Out, For Brexit
BA Journalism – Horizon magazine
Jane Byrne – head editor
Shay Galon – deputy editor
Luke Gillis – chief sub-editor
Julia Brennan – photo editor
Aidan Crowley – news correspondent
Leigha O'Reilly Hughes – features correspondent
Gavin McStay – sports correspondent
Samantha Dempsey – social media editor
BA Journalism – Radio Documentaries
Fantine Carron – The Last Drink
Sean Cuttle – Summit Dreams: One man's journey to the roof of the World
Damien Dunne – Plugged In: Is Ireland Ready for Electric Cars?
Emily Goss Guildea – Forget your ABCs, Let's Talk LGBT
James Hagan – Electric Dreams
Dylan Kerrigan – A Royal Regeneration
Leah Kilby – Oh How The Tabletops Have Turned
Pearse McGrath – Seize The Day
Christopher O'Flaherty – Let's Go To The Movies
Christopher Windrum – Overcoming Dyslexia: With Nickie Hayden
BA Game Design
Teams
Bosca Dubh (Emmet Field, Olivia Brosnan, Ryan Byrne, Philip van der Linde) – High Rollers
InkFox (Cathal O'Rourke, Tomasz Galka, Michaela Blanchfield, Ruairí Pepper, Sean Lynch) – Ventilate
Orrito (Sonny O Mahony, Kevin O'Halloran, Darragh Buckley) – Spliced
Tactical Potatoes (Marcus Gleeson, John Heaphey, Donnachadh McCullagh, Finbar Walsh, Cian Dooley) – Driving in Time
Team Space (Sergiu Glingeanu, Conor Dunne, Marika Wrobel, Daniel Woods) – Deep Space Diner
Umbrella Goat (Matthias Greferath, Serena Manassero, Niamh Germaine, Brendan Hewson, Josh Kearns) – To Boldly Grow
Wrestling Forever (Benjamin Bates, Jamie McCarthy, Paul Herron) – Wrestling Forever
Individual
Andrew Cotter – Leonard's Mark
Dylan Gleeson – Cast Your Sins