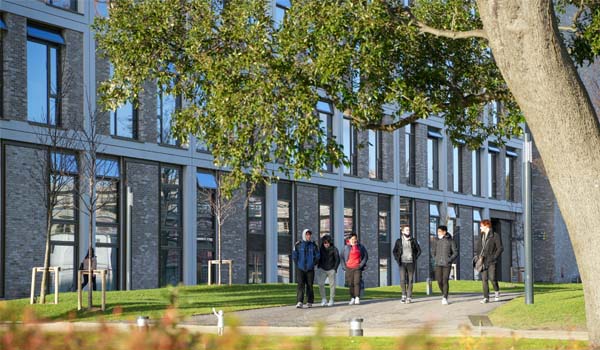 Final Years! Seeking graduate employment and understanding the types of roles available can be a bit of a minefield. Find out about Graduate Programme and how you can find them below.
What is a graduate programme?
Graduate programmes are structured graduate opportunities offered by graduate employers. Employers who provide Graduate Programmes are usually large employers. A Graduate Programme is the chance to learn and further develop the key skills needed to work in that particular organisation.
Graduate Programmes are open to final year or postgraduate students. The application is in the final year. Please don't wait until the summer as it will be too late!
The duration of a graduate programme is often 18-24 months, during which time the graduate may rotate around different functions of the company or may stay in one. The focus of a graduate programme is to provide these graduates with access to targeted training and development opportunities, mentoring support, and in certain cases, the opportunity to pursue a professional or postgraduate qualification.
Many Graduate programmes are open to graduates of all disciplines and are very common in Finance, Manufacturing, Science, Engineering/Construction, IT/Technology, Retail and Hospitality.
How to find a graduate programme?
Company Websites: Careers pages are a primary source of graduate programme details and application processes.
Visit the TU DUBLIN CAREERS CONNECT JOBS BOARD to see a list of Irish Graduate Programmes updated regularly.
LinkedIn has also become a key resource in searching for these programmes.
TU Dublin My Qualification' What Next? Guides for details of past graduate employers, sectors and jobs, and many job-hunting resources.
Graduate Recruitment Websites such as Gradireland; Glassdoor, Prospects, TargetJobs, Gradcracker (STEM) also contain extensive listings of graduate programmes, as do Job Search Engines such as Indeed and Irish Jobs.
Which programme should I choose?
First, identify companies or sectors you would be interested in working in. Then, consider what you would like from a graduate programme and compare programmes in various companies/sectors or within the same organisation. Ask questions like what type of development/training would you be looking for or what programme structure would suit you best (e.g. Rotating or in one ar a). And remember to attend any virtual webinars/Events/TU Dublin or Grad Ireland Careers Fairs.
Do all employers run structured graduate programmes, and are they my only option?
No, structured graduate programmes are not offered by all employers, but that does not mean that these employers are not offering graduate opportunities or that they will not have a plan/support in place for you when you are starting as a graduate – it just maybe a little less structured and formal.
Further Resources