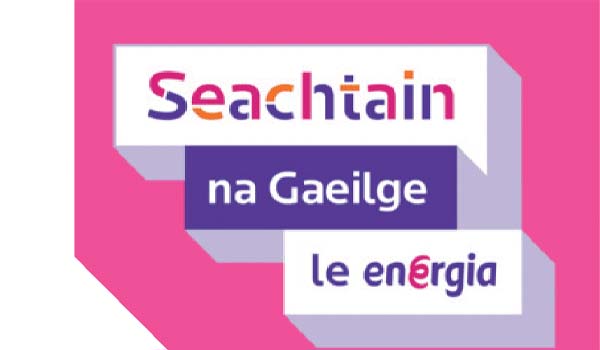 Beidh Seachtain na Gaeilge 2022 á cheiliúradh - we will celebrate Seachtain na Gaeilge 16 - 25 March 2022, with a range of activities focused on three main areas: social events, learning opportunities, and movement!
After two years apart and os comhair na ríomhairí, we invite you to walk and talk ag an Maidin Chaifé, enjoy ceol agus ól ag na hÓicheanta Sóisialta, and to dance the night away at Céilí Lá 'le Pádraig! There are also language classes for beginners, and the Lower House Gym in Grangegorman will be offering classes as Gaeilge!
Registration is required for the Gairmeacha le Gaeilge (Careers in Irish) and Ceardlann Raidió, Agallamh agus Podchraolta (Raidio, Podcasting and Interview Skills) workshops as numbers are limited. Déan teagmháil le gaeilge@tudublin.ie.
All other events are open to all, but we advise arriving early to ensure entry, as some events and spaces could be busy! Download the Seachtain na Gaeilge 16 - 25 Márta 2022 Schedule to share.
Seachtain na Gaeilge Schedule
Date
Time
Event
How to Join
Dé Céadaoin
16.03.22
Wednesday
5-8pm
Aonach Amárach: Malartú Éadaí & Margadh
Clothes Swap Shop & Market
(Drop-off items 12-16 March)
All information:
Instagram @aonachamarach
instagram.com/aonachamarach
Déardaoin
17.03.22
Thursday
From 4pm
Lá Fhéile Pádraig sa gClub
St Patrick's Day:
Traditional Music and Ceilí
Club Chonradh na Gaeilge,
6 Harcourt Street
Dé Luain
21.03.22
Monday
1pm
Ceardlann Fostaíochta
Careers as Gaeilge Workshop
Grangegorman
Limited spaces - register:
gaeilge@tudublin.ie
8pm
Oíche Cheoil
Music and Social Evening
Walsh's Pub, Bóthar na gCloch.
Dé Máirt
22.03.22
Tuesday
5pm
Rang Aclaíochta: Spin Sciobtha Gym Class: Xpress Spin
Lower House Fitness Studio 1,
LH107
6pm
Ceardlann Raidió & Podchraoltaí
Radio & Podcast Workshop
Raidió na Life, Sráid Amiens
Register:
gaeilge@tudublin.ie
Dé Céadaoin
23.03.22
Wednesday
11am
Maidin Chaife
Coffee Morning
Happy Days Coffee Van
1pm
Ranganna Gaeilge do Mhic Léinn Idirnáisiúnta
Irish Classes for International Students
All Campus/Online
Limited Spaces - register
at gaeilge@tudublin.ie
Déardaoin
24.03.22 Thursday
1pm
Rang Aclaíochta: Spineáil
Gym Class: Spin
LH107
Dé hAoine
25.03.22
Friday
1pm
Rang Aclaíocha: Spin & Matáin
Gym Class: Spin & Abs
LH107