Student Accommodation Guide 2023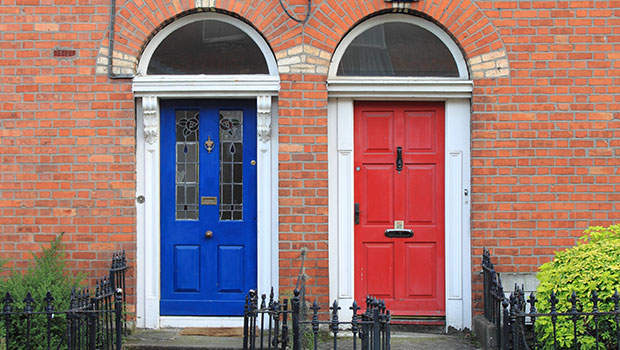 Student Accommodation Guide
After accepting a place at TU Dublin, one of the first things you will need to do is look for somewhere to live.
Unfortunately, student accommodation is in short supply in Dublin, so you will have to start looking as soon as possible. Here are some tips to help you get started on your search.
Talk to TU Dublin StudentPad
Many students are unfamiliar with Dublin, so one of the first things you should do is check out the TU Dublin StudentPad. This will help you find the most suitable locations for their campus. Our campuses are spread throughout Dublin in Blanchardstown, Tallaght, and the City Centre, and you can save time and transport costs by choosing accommodation close to your campus.
For example, the suburbs of Cabra or Phibsborough are closer to Grangegorman and Bolton Street, while accommodation closer to a Red Line Luas stop is more suitable for the Tallaght campus. If you have more questions, contact the TU Dublin Accommodation team via email at studentaccommodation@tudublin.ie or by phone 01 220 5600. There is also some useful information on tudublin.ie.
Living with a Host Family
Host family accommodation is ideal for those on a budget and those who do not need to reside in Dublin full-time. Host family accommodation is available on a five- and seven-day basis, and now, some homeowners are offering accommodation for as little as three nights to facilitate students that may only be on campus three days a week.
You will typically pay for 25 – 30 weeks over the academic year. Rent averages at approximately €165 to €220 per week and utility bills are included in the cost. In addition, many host families provide optional extras such as a light breakfast and evening meal. Read More.
Private Rented Accommodation
You might prefer to live in a shared property with friends, and the best place to search for this type of housing is on daft.ie. When you find a suitable property, make sure you get your property owner to confirm, in writing, the length of your lease, the conditions you must meet to get your deposit back, whom to contact if anything goes wrong and how much notice they need before you leave the property. Make sure you get a receipt for all money paid, avoid paying in cash, and when you move in, take photos of any damage, so you don't get charged for it when you leave.
Make sure you view the property and check it before you pay a deposit. Write a list of questions before you view it, including how much the deposit is, whether other bills are included or extra, and whether is there secure parking for a bike or car. Make sure you get a receipt for any money you pay. Read More.
Watch out for Scams!
One of the most common scams is where the scammer copies listings of actual properties available to rent and advertises them with their own email or phone number. Often, they will refuse to show you the house, saying they are out of the country, but may send you photos and fake documents or keys in the hope of getting you to pay rent or a deposit. Often victims do not realise they have been scammed until they show up at "their" property to find someone else living in it.
Another one to look out for is when the scammer rents a property themselves for a short time. They then advertise it as available for rent and show potential tenants around the property while they live there. They will agree to rent the place to you, look to collect the deposit along with the first month's rent and disappear with your money. Again, you may not know you have been scammed until you cannot access the property you viewed, and the scammer is no longer contactable.
In August 2023, the Garda National Economic Crime Bureau (GNECB) issued the following warning signs when looking for rented accommodation:
If the rent seems too good to be true, then it probably is.
The accommodation is only advertised through social media advertisements, or the person letting the property will only communicate via Messenger or WhatsApp.
Knowledge of the accommodation came from an unsolicited contact / social media feed / pop-up advertisement, or the contact appears to be based in another jurisdiction.
There is a sense of urgency to secure the accommodation by paying a deposit.
The listing contains grammar or spelling mistakes, and/or there are very limited details or pictures of the property.
The landlord is unable to meet up to show you the property in person.
Payment is demanded before signing the lease.
You are asked to pay cash, cryptocurrency or money via a non-bank transfer.
A few tips

Do

Don't

Only use recognised letting agencies or deal with bona fide third-party agencies, for example, TU Dublin Student Pad.
Pay a deposit once you meet the landlord, see the property and sign the agreement.
Pay the deposit into an Irish bank account and ask for a receipt and tenancy agreement.

Google' Cheap Accommodation in Dublin'
Pay a deposit without viewing the property in person
Book without checking reviews
Send any personal data to a landlord via email
Contact/reply to a person who has been referred to you by another landlord
For more advice on property scams, please check out this information on our website and from An Garda Síochána.
Finally, Know your rights and responsibilities as a tenant. For information about renting and your rights and responsibilities, check out threshold or citizens' information.