Students Learning With Communities – 2022 Annual Awards event online on 24 May!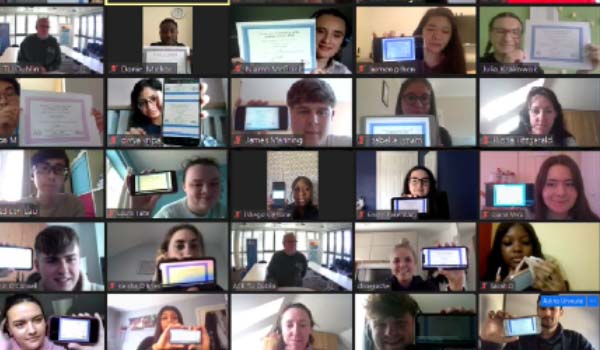 Please join us online for our annual awards Twitter Blitz on Tuesday 24th May from 1.30pm, at https://twitter.com/SLWCTUDublin.
We'll be celebrating a vibrant selection of this year's Community Engaged Research and Learning projects by TU Dublin students and staff with a wide range of community partners.
The award-winning Programme for Students Learning With Communities supports staff, students and community partners to participate in community-engaged learning and research across TU Dublin. Community-engaged research and learning involve TU Dublin City Campus staff and/or students collaborating with underserved community partners (local groups, not-for-profit organisations, charities etc.) to develop real-life projects for mutual benefit, in response to community questions or ideas. The Programme has supported projects involving, on average, 1,000 students each year in collaboration with dozens of Community Partners since it started in 2008.
Do please drop into our page on Twitter:
Award winners will be announced, and reflections shared.
Follow the event on Twitter; retweet, comment and like posts.
Please include #TUDublinAwards2022 #SLWCxStudentsXCommunities or @slwcTUDublin so we can find your tweets!
You don't need a Twitter account to watch- go to https://twitter.com/SLWCTUDublin and don't miss this online celebration!
For further information, please contact slwc@tudublin.ie.