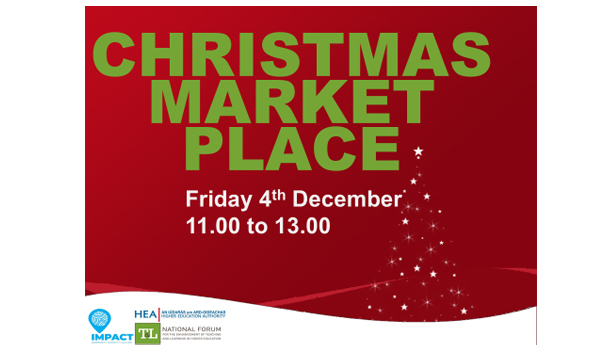 Come and join colleagues and students from across TU Dublin at the Teaching and Learning Christmas Market, celebrating and sharing innovative teaching and learning.
At our virtual Christmas Market, you will have the opportunity to hear lessons learned from current institutional Learning and Teaching projects contribute to policy development, exchange L&T ideas, explore new online resources, join a new Community of Practice, and lots more. Santa will come early with Teaching and Learning gifts for all, as well as festive spot prizes, carols, and virtual mince pies!
Take your place as part of this Community and register here today!
For more information, visit the IMPACT website here.