TU Dublin Academic Co-Author of Major New Publication Exploring Digital Entrepreneurship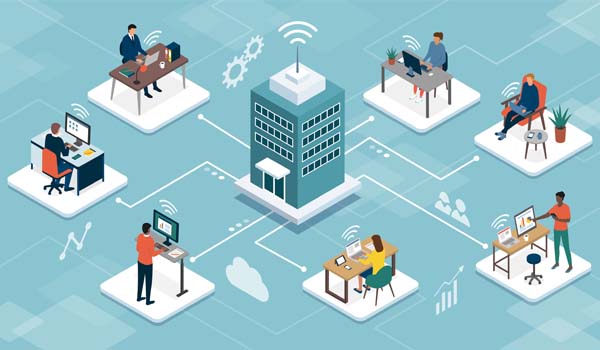 Recognizing how the lines between digital and traditional forms of entrepreneurship are blurring, this forward-thinking book combines digital technology and entrepreneurship perspectives to advance knowledge on this paradigm-shifting typology of entrepreneurship.
Dr Kisito Futonge Nzembayie of Trinity College Dublin and Dr Anthony Paul Buckley of TU Dublin explore in Digital Entrepreneurship: Disruption and New Venture Creation published by Edward Elgar Publishing how, in the digital age, the micro-level activities of digital entrepreneurs in new venture creation continue to digitally transform and disrupt economic systems at macro-levels.
As digital entrepreneurship and other typologies of entrepreneurship in the digital age become increasingly conceptually fuzzy, the book sets out to define the digital entrepreneurship domain, what it is and why it is distinctive and disruptive. It concludes by offering a pragmatic framework for digital entrepreneurship implementation and demonstrates how the authors have put this into practice in their own work.
Placing digital entrepreneurship in its conceptual and historical context, the book provides a clear understanding of the mechanisms driving the digital entrepreneurial process and practical tools to help nurture and develop new digital ventures. It will be valuable reading for business scholars and students interested in the role of technology in their field. Business managers and practitioners will also benefit from the book's guidelines and analytical tools.
Speaking about the book, Professor Per Davidsson, QUT, a leading academic in the Digital Entrepreneurship domain, said, "Digital technologies have fundamentally reshaped entrepreneurship. Uniquely and deeply informed by both scholarship and business practice, this book offers an up-to-date account of entrepreneurship in the digital age while addressing sub-topics of great contemporary interest, such as disruption, external enablement, design thinking, and the process nature of venture creation."
Read more about Digital Entrepreneurship: Disruption and New Venture Creation here.
Dr Kisito Futonge Nzembayie is a PhD graduate of TU Dublin and is currently Assistant Professor in Entrepreneurship at the Trinity Business School, Trinity College Dublin.
Dr Anthony Paul Buckley is Assistant Head, School of Marketing and Program Director of MSc in Business and Entrepreneurship at TU Dublin.