TU Dublin Conservatoire Research Project Establishes a Culture of Excellence for Music Performance Researchers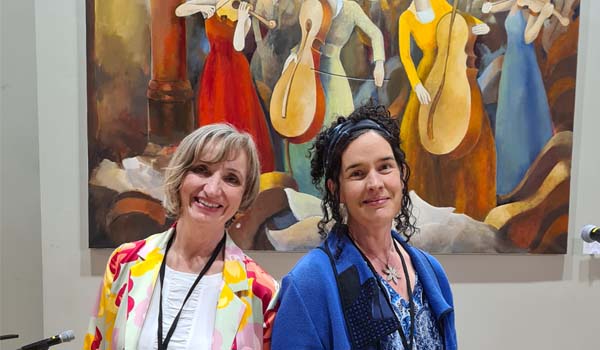 The PERFORM_LIVE festival of Music Performance Research, directed by Professor Una Hunt of TU Dublin Conservatoire, has taken place in the National Concert Hall Dublin, 24-27 March 2022.
The event involved 90 superb artists from all over Ireland, the UK and Europe performing and discussing their work in front of a general and a specialist audience.
The initiative is supported by the Irish Research Council's New Foundations scheme and supported by TU Dublin Research in partnership with the National Concert Hall. The objective is to bring this up-and-coming discipline before new audiences while establishing a culture of excellence for performers engaging in research.
The festival welcomed two superb keynotes with enormous experience and expertise in performance research: Dr Anu Vehviläinen of the Sibelius Academy, Helsinki, Finland and Professor David Horne, director of the HARP Hub, Royal Northern College of Music, Manchester, UK. The Performance Research Ireland book series was also launched during the festival; published by Peter Lang, Oxford, this series is based on a new concept that includes complementary audio-visual materials mounted on open access on the internet. In addition, a roundtable discussion took place on valuing and sharing Arts Practice, chaired by Prof. Helen Phelan, in association with IMBAS.
Professor Una Hunt, TU Dublin Conservatoire, said, "I am delighted to have welcomed such superb Irish and international artists to participate in this landmark event towards developing performance research in Ireland. There was a very special atmosphere throughout the four days of music-making at the National Concert Hall, and delegates are already asking when the next festival will take place. We will be releasing audio-visual recordings of some key sessions on the internet in the coming weeks and months, so do look out for those developments."