TU Dublin Host Graduate Show for Creative Digital Media Degree in Blanchardstown - 18/19 May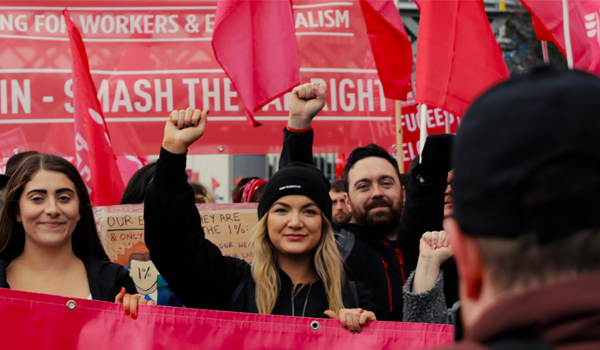 The School of Media at TU Dublin will host a Graduate Show for the Creative Digital Media degree on our Blanchardstown Campus from Thursday, 18 May, to Friday, 19 May 2023, highlighting the best and brightest emerging talent.
This year, the Creative Digital Media students have pushed the boundaries with innovative approaches to storytelling, visual design, UX, gaming, animation, app design, brand identity, documentary and filmmaking, resulting in an exciting and diverse collection of projects. The show is also re-branding and relaunching as Intersect (formerly Kaleidoscope). This reflects an emphasis on creating work where the fields of media, design and technology intersect with each other. The students embrace the potential of this intersection and use it as a means of exploring a wide variety of topics in a creative and innovative way.
Among the projects included this year are explorations of the experiences of Muslim, Polish and LGBTQ+ communities in Ireland; topical investigations of pressing issues such as the housing crisis and long Covid; creative dives into themes such as burnout, introversion and dreams of the visually impaired; interactive 3D reconstructions inspired by sites or events such as Trim Castle, the Chornobyl disaster and the Battle of Clontarf; educational projects for teaching children about things like the environment and Internet safety; and much much more.
Nathan Harte: Vape N' Drop
Intersect 2023 will be opening on our Blanchardstown campus on Thursday, 18 May 2022, at 6:30pm, and all are welcome at this opening event hosted by the staff and students. On the night, visitors will be able to experience the project work created by the graduating class, and the winners of our awards, sponsored by The Digital Hub and the Dept agency, will be announced. The Digital Hub Award was established in 2018, and some winning students have exhibited their work there. The Dept Innovation Award, established in 2019, highlights innovative use of design or technology, and the successful student is offered mentoring and support at Dept.
Please join us at 6:30pm on Thursday, 18 May, to help us celebrate the work of our students and view some of their outstanding work. The show will also be running all day Friday, 19 May.
Showcase Opening: Thursday, 18 May at 6:30pm (D Block, Blanchardstown Campus)
Showcase Runs: Friday 19 May from 10- 4pm (D Block, Blanchardstown Campus)