TU Dublin Launches New Brand Campaign 'Go Beyond Learning'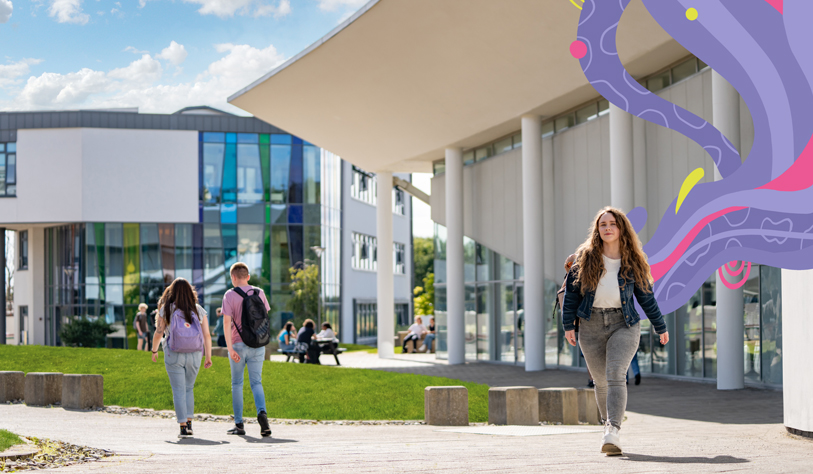 Technological University Dublin (TU Dublin) today unveiled its first brand campaign, marking a significant milestone since the initial launch of the University nearly five years ago. TU Dublin was created from a merger of the Dublin Institute of Technology, the Institute of Technology Blanchardstown, and the Institute of Technology Tallaght in January 2019 to become the second largest University in Ireland.
Using the tagline "Go Beyond Learning", the new campaign highlights TU Dublin's combination of theory, collaboration, and practical application to create a better learning experience for students. It will run across TV, BVOD, and YouTube, as well as leading social media channels, with the TV presence running for the next month and again in the new year.
"This campaign is an investment in our strategy to grow the University, which is Dublin's newest," said Mark Henry, Head of Communications and Marketing for TU Dublin. "We believe that investing to build our brand is integral to winning an increased share of student enrolments in the coming years, and attracting the talented staff and enterprise partners that we need to thrive as Ireland's second largest University."
The campaign was filmed across the University's campuses in Grangegorman, Blanchardstown, and Tallaght, and adopts a unique mixed media style by combining filmed footage and animation. "As the home to Ireland's largest school of performing arts, we are proud to say that TU Dublin students and staff members are featured in every scene," continued Henry.
Filming the new TU Dublin brand campaign at Grangegorman were TU Dublin Head of Communications & Marketing Mark Henry, recent TU Dublin graduate Sarah Mooney who stars in the campaign, and Director of Photography Joseph Ingersoll.
The Go Beyond Learning campaign will run for the next three years, supported by tactical marketing and communications activities to recruit CAO students for Open Days and participants for postgraduate courses.
Collaboratively created by BBDO Dublin in conjunction with Sugar Blood animation, with media placement by Havas Media, the campaign marks a creative and strategic alliance to reinforce TU Dublin's position as a leading institution in Ireland's education landscape.