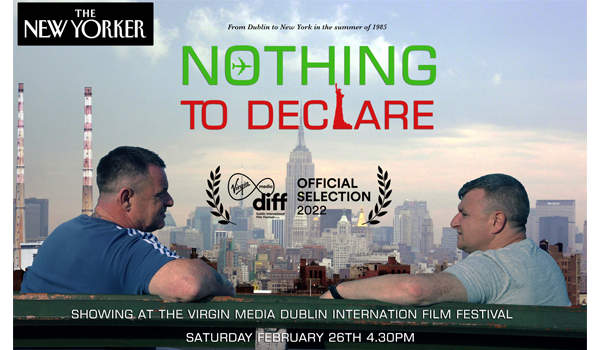 Congratulations to Garret Daly and Alan Fitzpatrick, lecturers on the Media Production & Digital Arts programme, for the nomination of both their films at this year's prestigious Irish Film and Television Awards.
Garret's documentary Nothing to Declare won the Award for Best Short Film on the night. Nothing to Declare was recently acquired by The New Yorker Studios and was screened at this year's Dublin International Film Festival. The film charts the fascinating adventure of two Irish boys, Keith Byrne and Noel Murray, who were infamous stowaways to New York in 1985.
Nothing to Declare débuted in July at the Galway Film Fleadh, where it won the Academy-qualifying Best Short Documentary Award. The international première was held in November 2021 at DOC NYC, where it was also selected for the prestigious shortlist shorts showcase.
In addition to playing Galway and DOC NYC, Nothing to Declare won the Audience Award at the Irish Film Institute's Documentary Festival. It also won Best Documentary and the Audience Award at the Clones Film Festival and Best Documentary at the Louth Film Festival. Other festival screenings include The Cork Film Festival, Kerry Film Festival, and Flickerfest in Australia.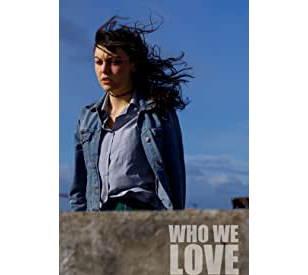 Alan's award-winning feature film, Who We Love, was nominated for an IFTA in six categories, including Best Picture (where it competed against Kenneth Brannagh's Belfast, amongst others). It also received nominations for Best Director, Best Screenplay, Best Supporting Actress, Best Supporting Actor and Best Music Score. Who We Love is a coming of age drama which deals with the bullying of teens in the LGBTQ community and has already won awards at the Kerry film festival, amongst others.