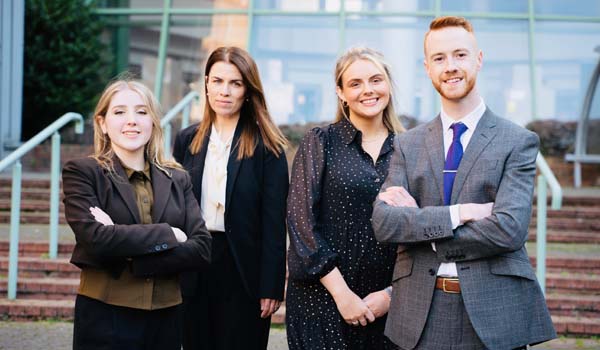 Fourth-year BSc Marketing students - Ciaran Nolan, Helena O'Neill and Maria Chamney - are representing TU Dublin at this year's BI International Case Competition (BIICC) in Norway.
Coached by Dr Tara Rooney, the students will compete in an intense and fun week. This year's competition will be a unique online experience for the student.
In total, 12 international teams solve and present two real-life business cases delivered by BI International's strategic partners. The first case will be launched on Saturday, 12 February, with each team given 10 hours to solve it followed by the presentation which took place on Sunday.
All teams can watch each other present for a great learning experience. The second case is launched on Tuesday 15 February and the teams will have 30 hours to work on their solutions. The teams are then split into three preliminary streams and the top three teams meet in the final.
We wish the team the best of luck to Ciaran, Helena and Maria!