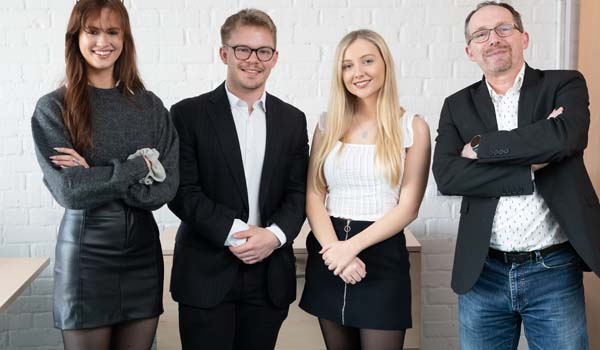 The NIBS Worldwide Case Competition, one of the oldest undergraduate competitions of its kind, marks its 26th year of operation this academic year.
More than 1,000 students have participated in the Championship Round of the competition since 1996. Hosted by the University of Northern Iowa, this online competition will feature business schools from North America, Central and South America, Europe, and Asia. Representing TU Dublin at NIBS this year, are BSc in Marketing students - Caoimhe Ni Dhubhgaill, Matthew Carroll, and Avril Wright.
Case-based teaching and learning is the signature pedagogy of the Faculty of Business, and case competitions are a test of students' abilities to analyse scenarios and decide and propose suitable, innovative business solutions in a tight timeframe. Competing against top business schools and judging by international academics and industry experts, teams must reach across cultures, markets and industries to win the day. The competition runs from Sunday, 06 March to Friday, 11 March 2022.
Check out the NIBS website, Facebook, and Twitter pages for information about the contest.