TU Dublin New Frontiers Entrepreneur Secures 200k in Funding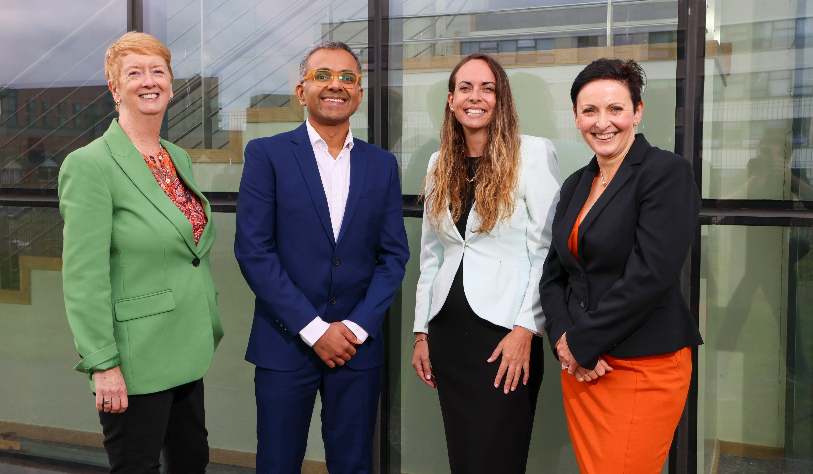 Nipun Kathuria of Smile Genius Dental, a 2023 graduate of TU Dublin's New Frontiers Phase 2 programme, has successfully raised 200K in funding in a first-of-its-kind matching fund investment from Growing Capital with Enterprise Ireland's Pre-Seed Start-up Fund (PSSF).
Kathuria and co-founder Dr Mark-Anthony Shepherd created the Smile Dental Genius platform in 2021 to streamline workflows in Dental clinics, Dental Support Organisations (DSOs) and clear aligner companies, offering a one-stop digital solution for treatment planning, lab collaboration, patient monitoring, and case management.
While participating in the New Frontiers Phase 2 Programme on the University's Grangegorman Campus, Nipun was introduced to Gianni Matera of Growing Capital and Furthr's Julian Seymour, who worked closely with him to prepare a PSSF application.
Commenting on the investment, Co-Founder of Smile Genius Dental, Nipun Kathuria, said
The TU Dublin New Frontiers Programme was instrumental in preparing us for investment readiness and in connecting us to the investment network in Ireland. We are grateful to Enterprise Ireland and TU Dublin Enterprise Engagement for all their support
Read the full Enterprise Ireland press release.
TU Dublin New Frontiers Programmes
New Frontiers is the national entrepreneur development programme funded by Enterprise Ireland and designed by ambitious early-stage founders with innovative business ideas. It is delivered on the University's Blanchardstown, Grangegorman and Tallaght campuses.
The programme enables founders to bring their businesses from concept to investment readiness, allowing the entrepreneurs to connect with and leverage the University's knowledge base and facilities and plug into the enterprise ecosystem across the greater Dublin region. It also supports entrepreneurs to generate employment, scale internationally and create economic impact in the regions served by the University.
Last year, TU Dublin supported 147 Founders with expert workshops and mentoring over the three-phase programme. The founders come from a wide range of industries, including Software, Engineering, Food innovation, Med Tech, Fin Tech, Augmented Reality, Virtual Reality, Artificial Intelligence, Blockchain, Climate Tech and Sustainability.