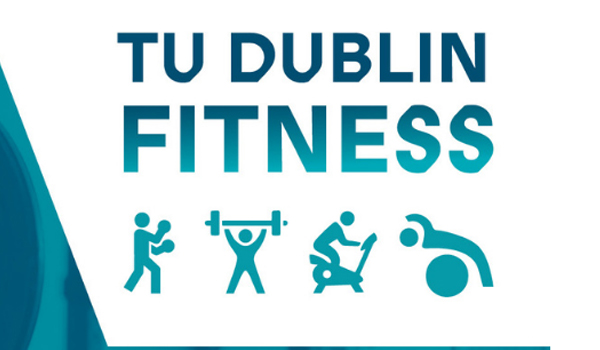 With the announcement from the government on Monday, that the country is moving to Level 5 of the Living with Covid-19 Framework the sports facilities at TU Dublin will be closed during the restrictions. However, TU Dublin Fitness is running lost of classes that can participate in from home.
New Fitness Class Timetable
All our classes are 30 minutes and delivered virtually. If you are struggling to make time at lunch, why not try an early morning class at 8.30 am? Start the day off right. See timetable below, follow the link below or download our TU Dublin Fitness App.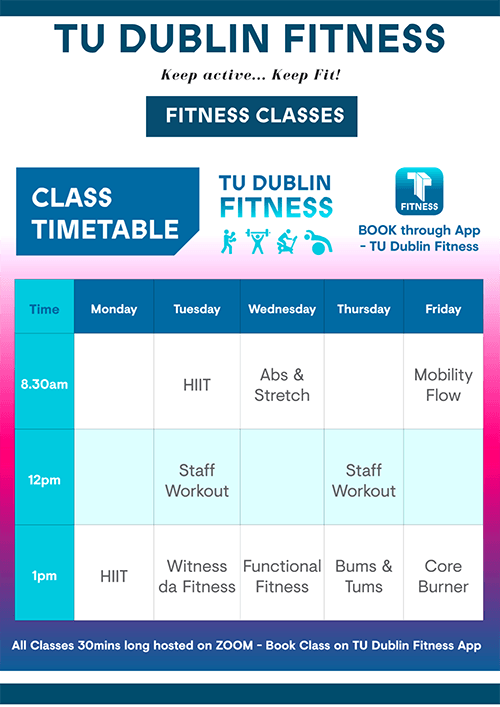 New Online Courses
Ladies who Lift
6-week class starts Thursday 22nd October at 5 pm (45 minutes)
This is a virtual course and will take place over Zoom. There will be one class per week focusing on technique. Over the course of the 6 weeks, you will learn new exercises and how to focus on each area of the body all from the comfort of your home.
Book your Ladies who Lift spot here!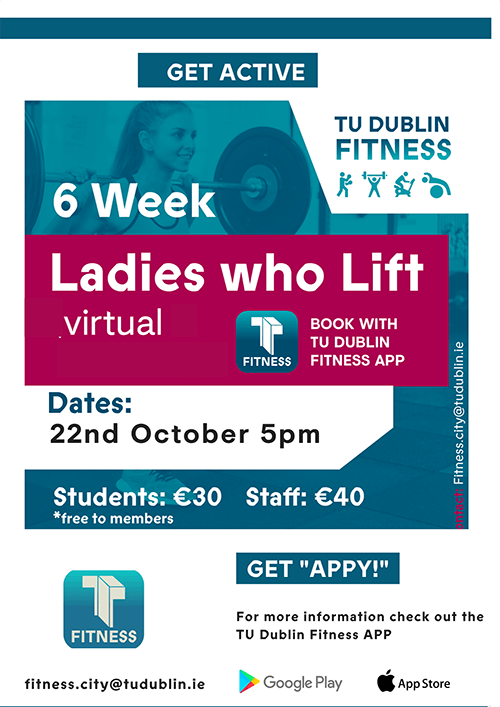 Beginner Fitness
6-week class starts Thursday 22nd October at 6 pm (45 minutes)
New to fitness? We all know we should exercise, but what is best for you? Join us online where our instructor will help you exercise safely and correctly, showing you how you get the most from your workouts. Find out what is best for you!
For more information on what's on offer or if you are looking for some fitness tips follow us online @tudublinfitness