TU Dublin Recording Engineer Ben Rawlins Wins Best Folk Album Grammy Award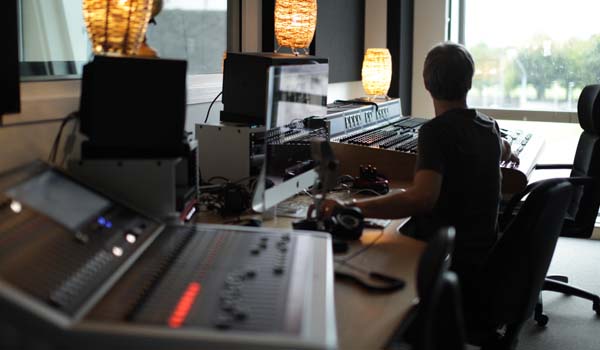 TU Dublin Conservatoire's recording engineer, Ben Rawlins, has won a Grammy in the prestigious 64th Annual Grammy Awards held at the MGM Grand Garden Arena in Las Vegas on 3 April 2022.
Grammys are the most coveted international award in the music industry, recognising the best recordings, compositions, and artists. Ben recorded and mixed the award-winning album "They're Calling Me Home" by Rhiannon Giddens and Francesco Turrisi, which took the Grammy in the Best Folk Album category. He has been the resident sound engineer at TU Dublin Conservatoire since 1999.
Commenting on his win, Ben Rawlins said, "I'm thrilled to have won this prestigious award competing against the best in the world and want to particularly thank Rhiannon and Francesco for their inspired performances; it was such a joy to work with them on this stunning album."
Ben is already in great demand in the music industry; his previous clients include Nonesuch Records, Universal Music, Métier-Divine Art Recordings, Heritage Music Productions and Windmill Lane Pictures. In addition, he has worked on numerous critically acclaimed albums, films, award-winning radio broadcasts, music festivals and live projects in the classical, traditional, and contemporary music scenes. He has also produced content for radio, television and online media, both in Ireland and abroad, in addition to CD projects for individual groups and artists.