TU Dublin Smarter Travel Staff and Student Survey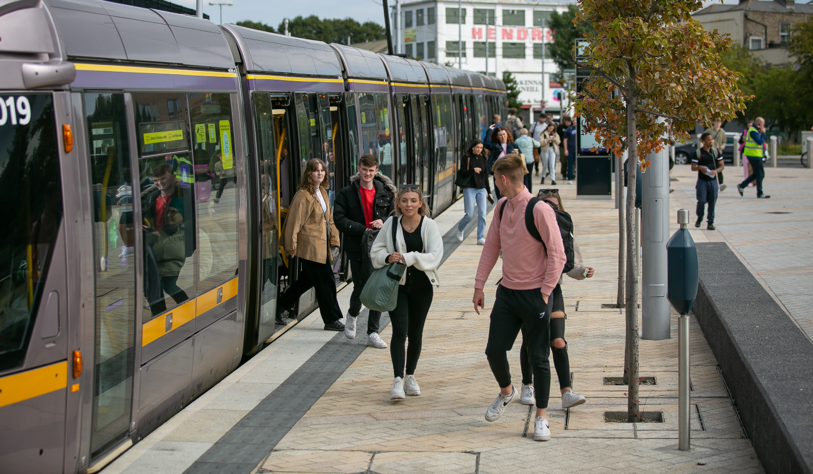 As students or staff members, we all make a physical journey to at least one of the TU Dublin locations.
For some, that journey could be a daily 10-minute walk, cycle, or bus ride, but for others, it may be an array of multiple connections, schedules, and a mix of modes which may change from one day to the next.
The TU Dublin Smarter Travel Staff and Student Survey 2022 is conducted bi-annually by the National Transport Authority, in consultation with TU Dublin, and runs from 7-25th November 2022. We are calling for a 100% survey response rate so that we can understand the barriers to travel and identify opportunities to make more sustainable and better-connected journeys for staff and students.
In the last three decades, transport has shown the greatest overall increase in greenhouse gas emissions in Ireland, with road transport increasing by 115.2%. Transport planning and developing active and sustainable travel routes in Dublin is challenging and complex. However, as a university, we have an opportunity to collectively reduce our carbon footprint through our commuting behaviour. It is important to know how TU Dublin staff and students commute to campus so that provisions can be made to support preferred and sustainable travel modes, that are both enjoyable and equitable.
The survey is designed in a multiple-choice format and takes just 10-minutes to complete. Your contribution is highly valuable, and by taking part in this important data capture, you can choose to enter a draw to win some exciting prizes. To celebrate the halfway mark of the survey, on Thursday, 17 November, TU Dublin is giving away x25 Leap cards with €50 travel credit. This is a bonus prize and does not exclude participants from winning any of the top prizes.
Top Prizes:
X2 Discover Ireland by train with an Iarnród Éireann train voucher & enjoy a two-night get-away in a sustainable hotel
X5 Save on the journey home this Christmas with an Iarnród Éireann train voucher
X10 There is no such thing as bad weather, only bad gear! Gear up with a €100 Patagonia voucher
#TUDublinSustainability