TU Dublin Student wins prestigious Diana Award for contribution towards sustainable development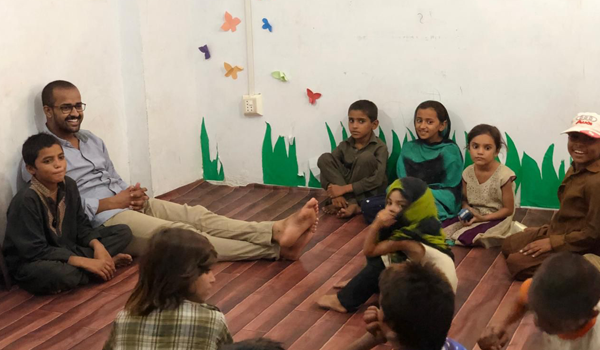 Moazzam Shah Bukhari, an SFI-funded PhD researcher at the School of Electrical and Electronic Engineering in TU Dublin, has won the prestigious Diana Award for going above and beyond for his outstanding services and contribution towards sustainable development, specifically SDG4 in Pakistan in 2022.
Moazzam has been recognised with the highest accolade a young person can achieve for social action or humanitarian efforts – The Diana Award, established in memory of Diana, Princess of Wales. He has also been awarded one of the world's most prestigious fellowships for community leaders, in the U.S Department of State Community Engagement Exchange Program. Moazzam was selected from more than 6,200 highly skilled applicants from over 92 countries.
Moazzam's PhD work is based at the Environmental Sustainability and Health Institute (ESHI) on the University's Campus in Grangegorman and is funded through the SFI ADVANCE Centre for Research Training. His work focuses on how best to design high-quality local Digital Earth datasets so that they can be combined to answer important environmental questions at a regional or global level. Moazzam is supervised by Dr Damon Berry, Dr Paul Stacey and Ms Paula Kelly in the School of Electrical & Electronic Engineering.
Originally from Pakistan, Moazzam was inspired to build a quality school for children, regardless of their socio-economic status. Through The Walkway Schools in Pakistan, Moazzam has enabled access to education for over 3,500 children and has opened multiple schools in Pakistan's rural south. We wish him every success in his continuing journey in sustainability.