TU Dublin students and staff get busy in Halloween Makeathon at LauraLynn!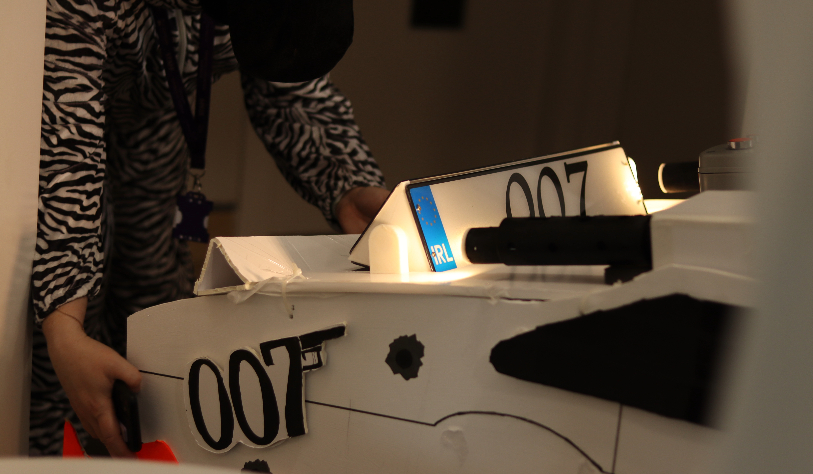 Celebrations began with an annual Halloween parade on Friday, 27th October, at the LauraLynn Children's Hospice in Sandyford. Several residents and users of the Hospice, who use a wheelchair, had a fantastically spooky time wearing costumes specially crafted for their wheelchairs by staff and students from TU Dublin.
The LauraLynn Centre was overrun by witches, mermaids, superheroes and more, with all participants ecstatic with their costumes.
For the third year in a row, several schools within TU Dublin, including Marketing, Engineering and Media Production, and 3DAssist, collaborated to create the terrifyingly cool costumes. The Makeathon project, headed up by Robbie OConnor, lecturer in engineering, has been running since 2021 when Robbie saw an opportunity for students to give something back while collaborating with other students on a fun project.
We have such a great time helping out the costumes at LauraLynn. All the students and staff really enjoy participating in the parade, but most of all, we love meeting the wonderful children and families in LauraLynn
All of the Hocus Pocus started on 2nd October when students and lecturers took a trip to the LauraLynn Centre to meet the kids, parents and guardians. During this visit, Engineering students 3D scanned wheelchairs to start planning ideas. Marketing students spoke to parents and guardians about their spooky costume suggestions, and Media students documented the event.
From there, staff and students began brewing in their cauldrons for sketches and plans to make perfect replicas of what the kids envisioned.
Continuing, Robbie said,
The success of this parade and the costumes couldn't have happened without TU Dublin students and lecturers volunteering. We received funding from the N-TUTORR project and generous help from Google and the Project Management Group.

Students and lecturers were thrilled to be involved in such an exciting and fulfilling event