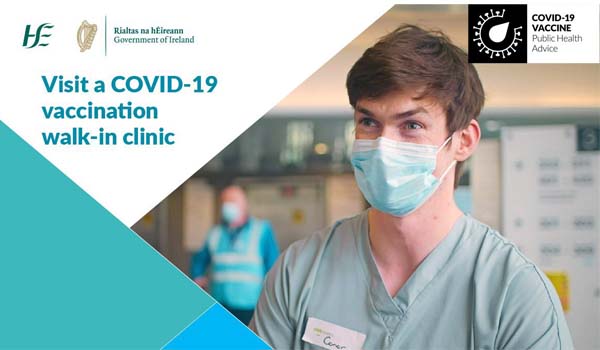 Following the previous success of pop-up vaccination clinics in TU Dublin, the latest event is scheduled on Wednesday, 23 February, on the University's Grangegorman Campus.
The clinic is open to those wishing to receive a Booster, Dose 1 or Dose 2 vaccination.
Booster walk-in clinics, 16 years and older
Wednesday 23 February, 9.30 am to 1 pm and 2 pm to 5 pm
Dose 1 and dose 2 walk-in clinics
Wednesday 23 February, 9.30 am to 1pm, 2 pm to 5 pm
Here are some Frequently Asked Questions, but if you have any other queries about the vaccine, please get in touch with the HSE.
Q: Do I have to get vaccinated?
A: The decision to get a vaccination to protect against COVID-19 is voluntary.
Q: Do I need to make an appointment?
A: No advance appointment is needed.
Q: Can I get my booster at this clinic?
A: Yes, you can get your booster at this clinic.
Q: Do I have to be registered on the national vaccination portal?
A: No, you can attend irrespective of where you have registered on the vaccination portal or not.
Q: What do I need to bring?
A: You'll need to bring a photo ID and proof of your PPS Number.
Q: What if I don't have a PPS Number? (e.g. International Students)
A: If you do not have a PPS number, you can still get vaccinated. You will need to bring proof of address.
Your proof of address can be a:
household bill in your name
bank or financial institution statement
letter from a public service department or agency
rental agreement
letter from the owner of the property to confirm you live there - this can be your parent
bill or letter from a hotel or Airbnb
Q: What if I already have received my first dose and want to get my second one?
A: If you plan to get your second dose, you need to bring your original vaccine card, if available.
Q: Where can I get more information on the vaccine?
More information on vaccination is available from the HSE.