The latest phase of development at Grangegorman saw two brand new academic buildings open during the 2020/2021 academic year. Students and staff from several buildings across the city, including Kevin Street and Cathal Brugha Street, relocated to the Central Quad during the Spring, while the East Quad opened to students and staff of Creative Arts, Social Sciences, Media and Law during the Winter months.
The buildings accommodate 10,000 students with a further three existing buildings significantly upgraded and refurbished to offer students and staff a range of facilities and services – Lower House, Rathdown House, and Park House.
Central Quad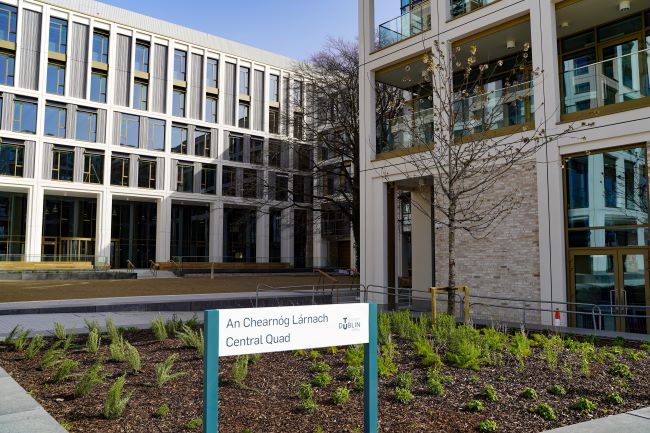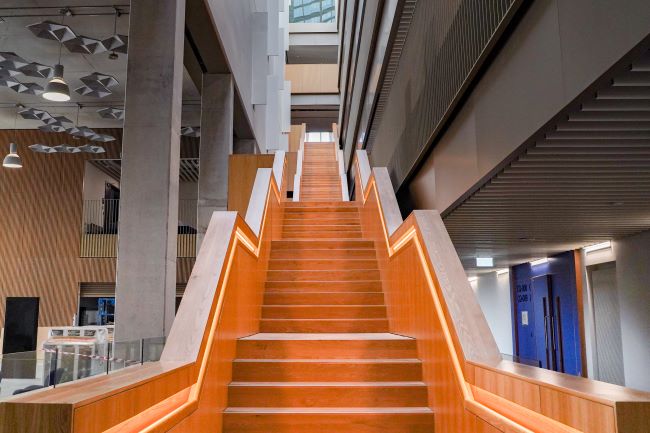 East Quad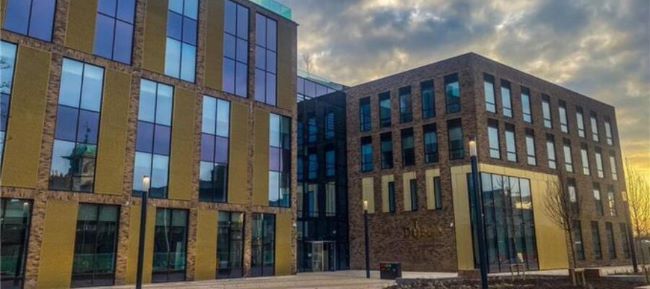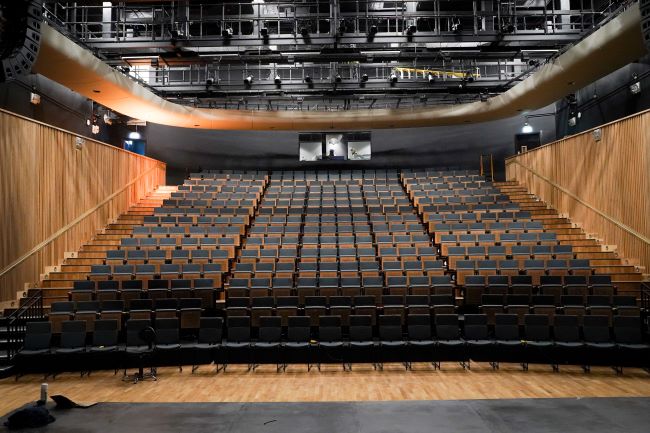 Rathdown House
Rathdown House was built in 1866 and was used as the female dormitories for the Richmond Asylum. The GDA and TU Dublin recovered the building in 2014. The building is now a one-stop shop for student queries. Located right in the heart of the campus, it is a great resource for students whether they have a query related to their registration, their exams, or if they need to get a new student card. Rathdown House also has a large dining area, doubling the current offering to 250 seats and a new Student Wellness Centre, including a Health Centre and Counselling Services.
Temporary Library - Park House
TU Dublin purchased Park House in 2017, and it now houses several of TU Dublin's administrative departments. The University has adapted three and a half floors of the building to use as a temporary Library for students until the completion of the Academic Hub & Library in 2024.
Situated beside the campus, Park House is a convenient short-term Library solution for Central and East Quad students on the North Circular Road. It is also home to our Maths Learning Centre and our Academic Writing Centre, along with our Disability Support Services and Careers Development Centre.
Additionally, other floors have been upgraded to accommodate some of our Professional Services staff and Academic staff.
Greenway Hub
The Greenway Hub was the first new building constructed on the Grangegorman Campus in 2015. It provided a range of laboratories and facilities for the Environmental Sustainability & Health Institute (ESHI) and start-up business spaces for TU Dublin Hothouse.