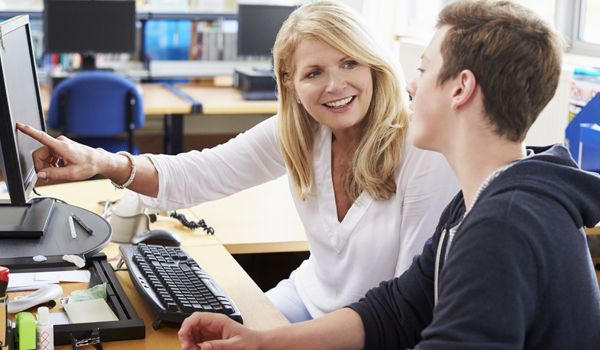 In these uncertain times, students can be worried and feeling a lack of control, particularly when it comes to their career and finding job opportunities.
This is understandable given the unprecedented impact the COVID-19 pandemic has had on our society and our economy. But there is a lot that students can do to take back some of that control!
The TU Dublin Career Development Centre has been actively contacting employers across all sectors to find out how their companies/industries are doing now, their expectations for the future and how this is affecting their recruitment of students and graduates.
The Centre also asked employers what advice they would like to share with final-year/continuing students and stemming from this, have produced an infographic titled 'Employer Advice to Students during COVID-19'.
Peter Lewis, Career Coach with the Career Development Centre, said "We received a wonderful response from our employers who were keen to offer support to our students. They provided a range of wonderful insights for managing personal wellbeing, as well as practical advice on being as productive as possible during the COVID-19 outbreak, continuing to learn/upskill, staying in contact with employers to and being ready to take advantage of opportunities as they arise."
Peter went on to say: "In particular, employers highlighted the temporary nature of this pandemic/lockdown and the need to focus on physical and mental health, the need to continue studying and do the best they can as this difficult time."
Advice from the Career Development Centre for students:
Continue to study and achieve the best you can in your course.
Keep applying to and staying in contact with employers. Some employers are still hiring!
Build/develop your LinkedIn profile. Seek advice from past alumni and connect with companies.
Research the companies/sectors you want to work in.
Upskill during the summer through free online courses (industry-specific or more general).
Gain experience in any sector and build up your transferable skills.
Take the time to enhance/update your CV.
Develop your interview skills, particularly video/skype/phone interviews.
Consider if further study is something that interests you or is a viable option.
Try to do something small each day in relation to your career. Every little helps!
Stay safe and well!
The Career Development Centre is continuing to offer coaching and support for students through one-to-one consultations (via email/phone/MS Teams), group webinars and the myriad of resources on the Career Development Centre website covering topics such as career decision-making, career options with your course, job-hunting/networking, making applications, interview performance and considering further study.