Cost of Living Guide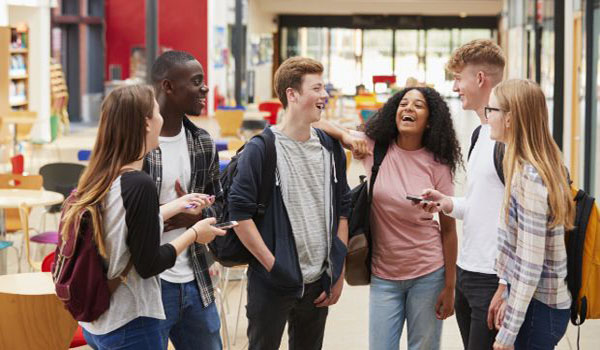 Each year we produce a Student Cost of Living Guide to provide some clarity and helpful tips to assist our students and their parents and guardians in budgeting for college.
Since the last guide was issued in 2019, average rental prices for students have increased by 6.4%, but are expected to drop in the coming year. Last year, the average national monthly rent for students was €469 while this year, the average figure has increased to €499. In Dublin, the average figure is projected to be €596, compared with €574 last year.
The projected cost of living has dropped for the first time in a decade from €12,171 to €11,948.25 for students living away from home. This marginal decrease is primarily due to lower mobile phone costs, and the curtailment of social activities due to Covid-19. It should be noted that many other factors will affect the cost of student accommodation in 2020/2021. There will be increased availability of spaces for students this year due to new student accommodation blocks opening; a decrease in the numbers of international students; and short-term lets returning to the long-term rental market. According to the Daft.ie Rental report 2020, rents already dropped by 2.1% in April 2020. With a 40% increase in supply in the private rental market for students, rents are expected to fall further this year.
It is expected that many students will have real financial difficulties in the coming academic year. Dr Brian Gormley, Head, Campus Life at TU Dublin, gave the following advice, "The coming year will be difficult financially for many families. If you are experiencing financial hardship, contact the Student Assistance Fund in your college, and they will do their best to provide advice and support. To respond to the challenges faced by students during Covid-19, TU Dublin launched a campaign to raise funds to provide additional support for our students." Dr Gormley also commented on the negative effect of Covid-19 on students' mental wellbeing. "Some students also spoke of how Covid-19 is negatively affecting their mental health, and we would urge them to speak to someone, either a friend or family member; they could also make an online appointment with their college counselling service."
The cost of living can vary whether you are living away from home or based at home so we've split our guide accordingly. If you are planning to move away from home to live in Dublin the options include Living with a Host Family, staying in a Student Hub or Renting Private Accommodation
TU Dublin Cost of Living Guide 2020/2021
| | | |
| --- | --- | --- |
| Cost of Living for Students Living away from home | Monthly (€) | Annual (€) |
| Rent (National – for Dublin see below) | 499* | 4,491 |
| Utilities | 38 | 342 |
| Food | 170 | 1,530 |
| Travel | 123.75** | 1,113.75** |
| Books & Class materials | 74*** | 666 |
| Clothes/Medical | 39 | 351 |
| Mobile | 13**** | 117**** |
| Social life/Misc. | 37.50***** | 337.50***** |
| Student Charge | 333 | 3,000 |
| Total | 1,327.25 | 11,948.25 |
TU Dublin Cost of Living Guide 2020/2021
| | | |
| --- | --- | --- |
| Cost of living for Students living at home | Monthly (€) | Annual (€) |
| Contribution to Utilities | 31 | 279 |
| Food | 61 | 549 |
| Travel | 123.75** | 1113.75** |
| Books & Class Materials | 58*** | 522*** |
| Clothes/Medical | 43 | 387 |
| Mobile | 13**** | 117**** |
| Social Life/Misc | 37.50***** | 337.50 |
| Student Charge | 333 | 3,000 |
| Total | 700.25 | 6305.25 |
Sources used to produce the TU Dublin Student Cost of Living Guide included the Daft.ie rental report Q1, 2020, Consumer price index Feb 2020, HEA Eurostudent V (2016) and Switcher.ie (2020). If referencing the Student Cost of Living Guide, please cite TU Dublin. The TU Dublin COVID-19 survey had 1,502 respondents and was completed by students in May 2020.
* The rent figure is the mean of the National City regions single rent a room cost. The above guide is a national guide, and the average rental figure for students in Dublin is higher at around €596. Rent in Dublin can vary widely from less than €508 per month for a single room, up to €1,929 or more for a one-bedroom unit in Dublin 2. (€596 is the mean of Dublin region single rent a room costs).
**The travel cost is taking on the capped student LEAP fare at €27.50 per week in an average month of 4.5 weeks.
*** Class materials and equipment cost can vary greatly, particularly for students in Arts, Sciences and Catering. For more detailed information you should contact your programme co-coordinator.
**** Taken from the Switcher.ie. Many companies have introduced unlimited sim only plans, which offer great value ranging from €12.99 per month
***** Social costs have been halved in line with Covid-19 restrictions.
Find out more information on student finance and budgeting at www.studentfinance.ie and https://www.ccpc.ie/. To get detailed information on rental costs in your search area, the RTB publishes a national rent index. More detail can be found at https://www.rtb.ie/.
On average, 40% of students receive Higher Education grants, and SUSI pays their Student Contribution Charge.
A few cost-saving tips that you may find useful :
Booking accommodation: Although it may be difficult for colleges to be specific, students should try and find out how many days per week they can expect to be on campus. As some colleges will be offering blended learning, students may only be on campus one or two days per week. In that case, it may be cheaper to pay for a room on a nightly basis, rather than renting a place for a full week.
Bike or bus: In the TU Dublin survey, 17% of students expressed concern about travelling on public transport. Consider if it's feasible to cycle to college to avoid public transportation and save money. For example, an annual membership for Dublin Bikes costs €25.
Under 19s: The Child Leap Card is valid until a student turns 19, and this can reduce the weekly cost of travel by over 60%.
Claiming tax back: Check if you are entitled to tax back on fees. If you or your family is paying for more than one student in full-time education, you can claim tax relief on the student charge for the second or subsequent children. Also, if you are paying tuition fees, either for a postgraduate or a part-time programme or for repeating a year, you may be entitled to tax back.
Scholarships: Check out if there are scholarships, for which you may be eligible. Last year, TU Dublin and the TU Dublin Foundation gave out over €500k in scholarships to students.
Laptops: With an increased emphasis on online learning, students would benefit from access to a laptop. Students in design-related programmes may require a high-end laptop; they should wait until they receive specifications from their programme.
Counselling: In the TU Dublin survey, many students said that the pandemic was having an impact on their mental health. All universities have excellent Counselling services which are free of charge. Use them and look after your physical and mental health.