Ongoing Activities
Activities/events are organized on a weekly, monthly, occasional or annual basis and are intended to help meet the social, physical, mental, cultural and intellectual needs of our members. All activities and events are planned and organized by the members and it is through this co-operation and self-help that the association continues to prosper and flourish.
We meet on the fourth Tuesday of the month at 10.45 in The Gresham Hotel. We find the central location suits our members who come from as far apart as Tallaght and Bettystown. Currently we have 10 members with an average attendance of 7. We discuss the books over tea or coffee and the relaxed atmosphere helps to stimulate discussion. The staff are very pleasant and cater for our every need. We read 11 books in 2019 covering a wide range of genre, from psychological thrillers, memoirs, classics finishing with 'Constructing Alice' by one of our TUDublinARA members Cecil Allen.
Members suggest titles. Everybody's comments are welcome. There is no requirement to finish a particular book if one is not enjoying it. We find it better to plan for 2 months ahead to ensure availability from libraries. All members attend when possible and enjoy the event. We would welcome new members.
Enquiries to: TUDublinARA@gmail.com
We meet for two hours, 10 am - 12 noon, on the second Monday of each month. Attendance averages eight; since our very first meeting on 1 March 2010 our total membership has remained stable. Even on dreary Monday mornings we're keen to exchange views on what we've just read. Each of us is invited to say, in a single, short sentence, 'I enjoyed this book because...', or 'I didn't enjoy this book because...', and from that the discussion flows easily. We're attentive to diverse opinions; 'why I didn't like it', or 'what I found lacking', is a response as valid as is admiring satisfaction.

Like many a fledgling book-club we'd chosen as our first book Alan Bennett's The Uncommon Reader; later we chose by drawing from a hat slips inscribed with 'author-and-title'; nowadays we propose our 'next book' less formally, and the list of these is long. In a year we'll read about ten titles: contemporary novels, biography, a few classics re-visited. The thrill of the new, we find, is no keener than that of the supposedly long-familiar: How, we wondered, could we as teenagers ever have understood Wuthering Heights, or even have read it to the end?

Our dynamic owes much to location and venue, for in the Foxrock Parish Centre we meet in a room that is comfortable, well-lit, and with a long table that accommodates us and our books, our wayward book-marks, our tidy Kindles. When after an 11 am coffee-break we return to this table we agree on our 'next book', and after that we may share last thoughts on the book we'd spoken of earlier that morning. We've found, in these nine years, that exchange, discussion, reflection, enliven and enrich our reading.
Enquiries to: TUDublinARA@gmail.com
Our Pitch and Putt group play once a week, on a `pay as you play` basis, on Thursday mornings at 10 a.m. approx. Presently alternating between two venues, viz. Sandyford P& P beside Sandyford Rd. (near Cabin Lane) and Bohernabreena P&P at Bohernabreena Rd. A round of P&P takes approx. one and a half hours and we enjoy the social company with a cup of tea or coffee afterwards. We have a handicap scheme designed to `spread the winnings` each week. P&P is suited to all retirees, especially those that have never "swung a club at a ball before". All are welcome male, female and beginners.
Enquiries to: TUDublinARA@gmail.com

On the first Tuesday morning of the months of February, March, April, May, September, October and November a guided tour is organised of places of cultural and historic interest. Generally the tours start at 11am but sometimes at 11.30am or 12.00. Some examples of past visits are Kilmainham Gaol, the Epic Museum, Richmond Barracks, the National Gallery, Rathfarnham Castle, Leinster House, The Jameson Distillery, Cathal Brugha Barracks, 14 Henrietta Street. Nearly all outings are within the greater Dublin area and accessible by public transport. When there is a café at or near the venue or nearby the visit, typically lasting an hour and a half, is followed by a light lunch where the group members can enjoy catching up with old friends and colleagues.
Enquiries to: TUDublinARA@gmail.com
Location: Leisureplex Stillorgan
Day: Every Monday
Time: 10.30 am

Tenpin bowling continues to grow as a popular and enjoyable sport with men and women of all ages. It offers an excellent opportunity to connect with other people and improve one's physical and mental health. A group of TU Dublin Active Retirement Association members bowl each Monday morning at Leisureplex Stillorgan Co. Dublin. We have engaged the services of an experienced qualified bowling coach. He is a retired teacher with a capacity to bring the best out of each bowler. Players have increased enthusiasm and satisfaction from continually attaining new skills and success in an encouraging and friendly atmosphere.
On their first visit, Stillorgan Bowl is offering TU Dublin Active Retirement Association members two free games of Tenpin Bowling by way of a "Taster". Free rental of the required bowling ball and shoes. On completion of the games you can enjoy a chat with other bowlers over a cup of tea/coffee courtesy of management.
Cost to regular members is a negotiated reduced fee of €8 for two games played over a two hour period approximately. Games begin at 10.30. Why not come to our friendly group for a morning of fun and fitness!
The Bowling Alley is situated on the old Dublin Road, opposite Stillorgan Shopping Centre and beside the shop, "Nimble Fingers".
Enquiries to: TUDublinARA@gmail.com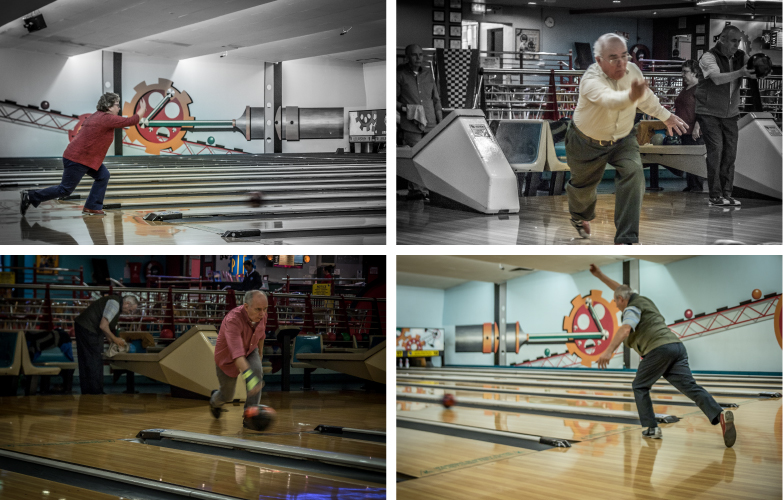 Our special interest Photography Group was established in 2016. The purpose of the group is to share ideas and learn a little more about photography and have fun in the process. Any member of 'TUDublinARA' is welcome to come along and participate, whether:
You know little or nothing about photography other than to press the button on the camera and shoot, but would like to learn more about cameras and what constitutes a good photograph.
You are someone who does a little bit of amateur photography and would like to share your ideas and knowledge with other members of TUDublinARA.
You are even more professional at photography and would like to share your expertise with other members.
The group meet once a month (last Thursday of the month) 10.30am for coffee and then 11.00am to 1.00pm. for photographing or a photo work talk, depending on the need. The venue will change each month.
You don't have to own an expensive camera to be part of this group.
Pretty much every camera is a good camera, it just depends on what you do with it.
You simply require an interest to learn a little about photography. Also advice can be given with regard to buying a camera. As you learn more you may wish to invest in a camera or upgrade your existing one.
If you are new to TUDublinARA or even if you have been there for some time and wish to join this group please get in touch.
The pros and cons of becoming part of this group:
Physical: nothing major, mostly just a gentle stroll, carrying your camera.
Mental: keeps the mind active.
Social: small group, meet for coffees, take photos, share ideas.
Learning: as much or as little as you wish.
Acquire new skills: as much or as little as you wish.
Competitive: non-competitive, other than gentle banter.
Personal fulfillment: show off your new skills at our annual exhibition.
Cost: none, other than if you wish to upgrade your camera gear, as little or as much as you wish, no pressure.
The Photography Group will be coordinated by TUDublinARA member Dermot Russell.
Enquiries to: TUDublinARA@gmail.com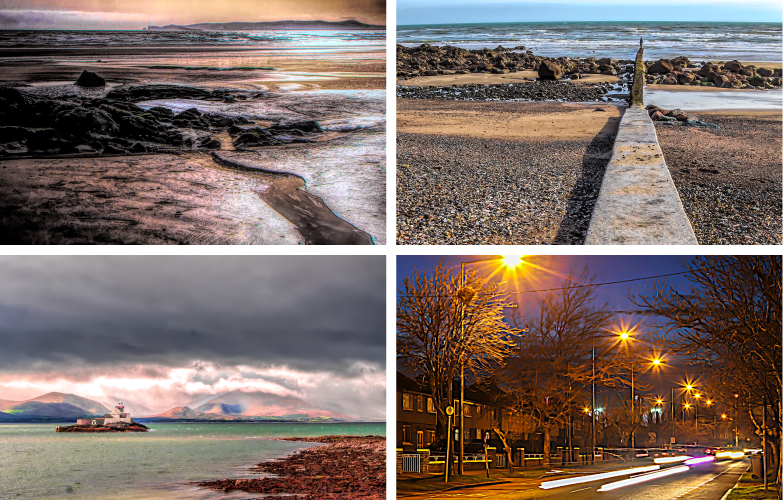 The Social History Group discuss a truly eclectic range of topics in a most friendly and relaxed atmosphere at their monthly meetings. Two members make a presentation at each meeting which are followed by an enjoyable general discussion. Each member would make one presentation per year on average.
The generous sharing of information, personal stories and research methodology is a hallmark of the modus operandi of the group.
Meetings take place on the second Wednesday of each month for two hours (excluding July and August). Members meet for tea and coffee before the meetings. Meetings take place in TUDublin, Aungier Street, Dublin 2 at 11.00am.
The Day Trip takes place in the middle of June each year. We depart Dublin by coach at 9.00am and return at about 9.00pm that evening. We stop mid- morning for tea/coffee and scones. On the return journey we enjoy a three course dinner.
Recent Day Trips included the following:
2019: Birr Castle and Russborough House
2018: Castlecomer and Kilkenny City
2017: Townley Hall and Armagh City
2016: Strokestown House, Famine Museum and St Mels Cathedral
Our next Day Trip will take place on Wednesday 17th June 2020 to Old Leighlin Cathedral and Huntington Castle and Gardens County Carlow.