Visit the Central Quad building, home of the School of Hospitality Management & Tourism, on the Grangegorman Campus.
Take a tour of the Campus and find out more about programmes in Hospitality, Tourism, Sports & Leisure, and Event Management.
This on-campus event would be of interest to second-level students, mature students, guidance counsellors, teachers, parents/guardians and anyone who is interested in studying at TU Dublin in 2022.
Open Day Events and Schedule:
Talk to Current Students and Lecturing Staff: Ask our current students & lecturing staff questions about courses, the learning and social experience and any further information you wish to know.
Course Presentation Talks:
Location: Room LG21 in the Central Quad
3pm - 3.40pm
4pm - 4.40pm
5pm - 5.40pm
Campus Tours Schedule Start Times:
3.45pm
4.45pm
5.45pm

Grangegorman Central Quad: Culinary, Hospitality & Tourism courses
Grangegorman East Quad: Law, Music, Creative Arts & Media courses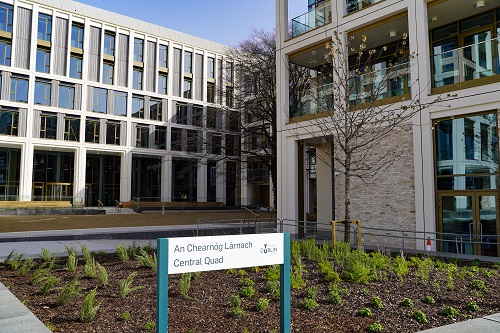 The 37th annual IHI National Hospitality Business Management Game & Student Seminar 2022, took place on 06 & 07 March at the Clayton Hotel, Dublin Airport. TU Dublin was represented by three teams, one from the Tallaght campus and two from Grangegorman campus.
Seven teams took part over two weeks where they faced the challenge of opening a hotel after Covid and developing a recruitment and retention strategy to board level. The final task in real time was to present to the judges a sales and marketing strategy, as if to board level.
The IHI welcomed students from four colleges to The Clayton Hotel Dublin Airport to present their recommendations to a select group of judges including:
Eavanna Ryan, Group Sales and Marketing from the Connacht Hospitality Group
Russell Hadley, General Manager of The Mayson Hotel
Patrick McNamara of Broadline Recruiters and
Monica Morgan, Human Resources and Training Director of The K Club.
Tallaght Campus Team managed by Grainne Murphy & Emma McHenry:
Team BA (Hons) International Hospitality Management &Tourism (TU951):
Alexandre Petiet, Jessica White, Agata Kuchta, Kevin Arandela and Hafsa Farah.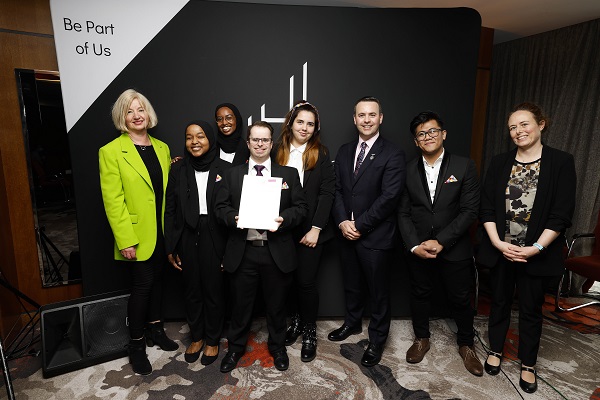 From left: Grainne Murphy, Jessica White, Hafsa Farah, Alexandre Petiet, Agata Kuchta, IHI President Brian Bowler (FIHI), Kevin Arandela & Emma McHenry.
Grangegorman Campus Teams managed by Dr John Ryan and Dr Clem Ryan:
Team BSc in International Hospitality Management (TU952 Year 4):
Charlotte O'Donnell, Noel Thorp, Aoibheann Murphy, Michelle Ryan and Donal Colley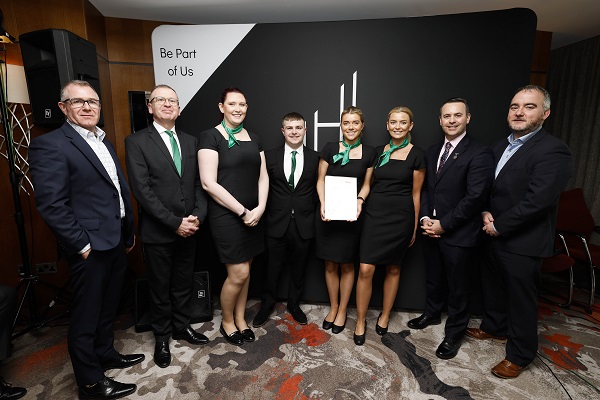 From left: Dr Clem Ryan, Noel Thorp, Michelle Ryan, Donal Colley, Aoibheann Murphy, Charlotte O'Donnell, IHI President Brian Bowler FIHI & Dr John Ryan.
Team BA in Hospitality Management (TU745 Year 3):
Emma O Sullivan, Aoife Sinclair (Captain), Jennifer Doyle & Hailey Bonner.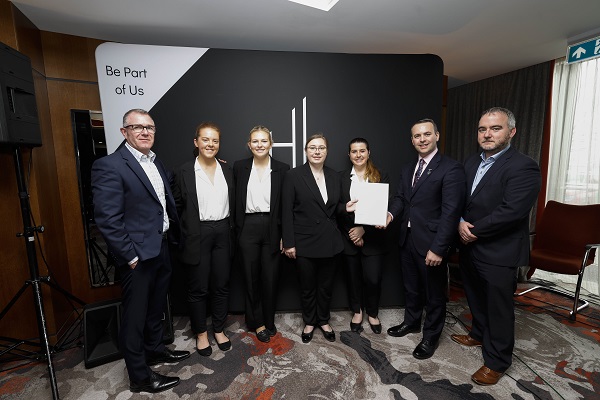 From left: Dr Clem Ryan, Jennifer Doyle, Emma O'Sullivan, Aoife Sinclair, Hailey Bonner, IHI President Brian Bowler FIHI & Dr John Ryan.
On the 28th of February, the competition started virtually, with a day of challenges. It consisted of a simulation challenge and a report regarding the retention and high turnover of staff.
Then on March 07 & 08 the team delivered their final challenge to a panel of judges They had to come up with a sales and marketing strategy for a hotel post COVID-19.
Whilst the TU Dublin teams were not placed in the top three they represented the university with great pride and they thoroughly enjoyed the experience.
"I am so proud as Team Captain of the work my team and I put into each challenge. The competition really gave us a sense of passionate teamwork, this is something that will stand by me while working in the hospitality industry" – Charlotte (Team TU952 Year 4)
Well done to all teams!
Our sincere congratulations to the winning team from ATU (Galway Mayo IT):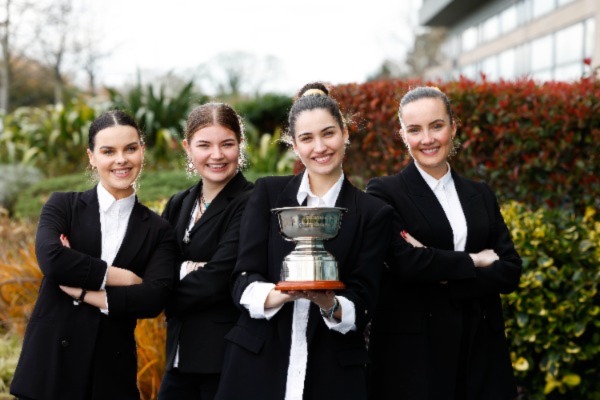 From Left: Skye Stagno Navarra, Ellen Ryder, Julia Rodriguez de la Fuente & Emer Leonard.
----------------------------------------------------------------------------------------------------------------------------------------------------