Faculty of Computing, Digital and Data
You are very welcome to the website of the TU Dublin Faculty of Computing, Digital and Data.
Our Faculty educates students, produces graduates and conducts research that shapes the future of society.
Our purpose is to enable our staff, students, graduates and collaborators to harness the power of Computing, Digital & Data to tackle the global challenges facing society and help us all to live better, more fulfilling lives on a healthy planet. Through our collaborative work with researchers and educators in other fields, our Faculty enables all academic disciplines to apply digital technology effectively to support twenty-first century research and innovation.
Our graduates are equipped with excellent technical skills as well as the interdisciplinary and professional skills needed to work effectively with others, to think critically, to communicate with impact, and to act socially responsibly. Our graduates are in high demand by industry in Ireland and internationally, where they get the opportunity to pursue rewarding careers as computer scientists, mathematicians, software engineers, data scientists, cyber-security experts, digital transformation leaders - and many others.
The Faculty of Computing, Digital and Data has a strong presence on TU Dublin's Grangegorman, Tallaght and Blanchardstown campuses, offering education and research opportunities to people throughout Dublin, Ireland and across the globe. Our Faculty is organised into four schools, each of which are linked to below.
I invite you to explore our Schools' websites and the TU Dublin website to learn more about the opportunities for you in Computing, Digital and Data at TU Dublin.
Professor Pramod Pathak
Dean, Faculty of Computing, Digital and Data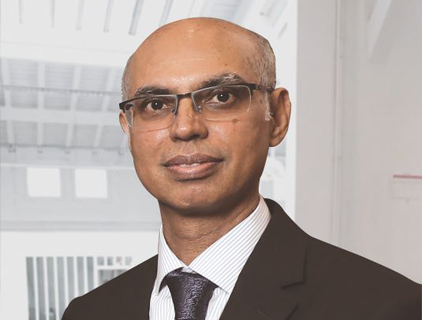 Professor Pramod Pathak
Overview
The knowledge and skills of Computing, Digital and Data students, graduates, researchers and innovators enable them to critically analyse problems, design and implement solutions, lead the transformation of organisations and shape the future of society in the twenty-first century.

Explore our four Schools' websites to find out more.

Click on the arrow below to meet the Faculty Executive.
Faculty of Computing, Digital and Data