Alumni of the TU Dublin School of Art and Design.
Artist
After finishing the BA on Sherkin Island in 2010, I went directly to Cornwall to do an MA in Fine Art Contemporary Practice at Falmouth University. I successfully completed this in September 2012.
During my time in Cornwall, I rented a shop in Penryn, which I ran as a studio/gallery called The Pink Armchair. It was a place where I worked and exhibited and where people came and sat for me in the armchair, in exchange for tea and biscuits. Some of the themes that emerged in my work during the Sherkin course are still nosing their way into what I'm doing now – figures, of course, and stitch, and collage from torn up bits of earlier paintings.
Mutability in art continues to interest me, and forms the basis of a PhD proposal on which I am currently working.
I've moved back to Spain, where I hope to set up an artists' residency programme.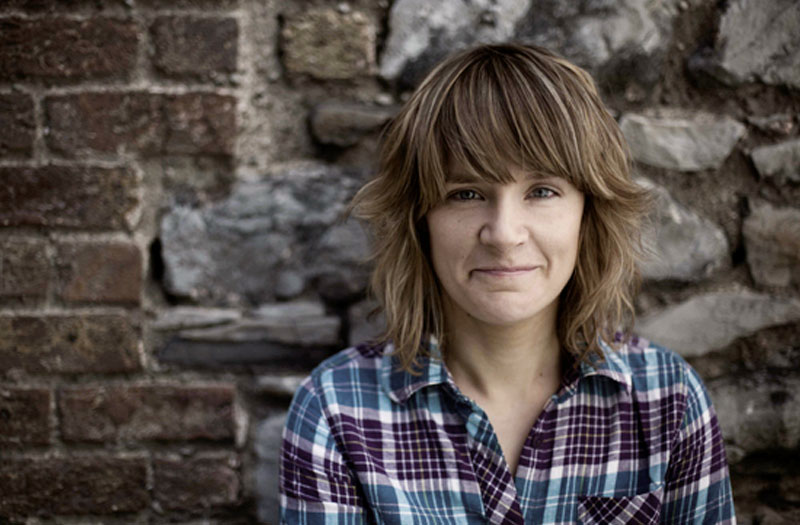 Graphic Designer at Unthink
Having worked as a designer in Dublin for a number of years, in 2006 Noelle started her own studio, Unthink. Their work is thought-provoking, clean and collaborative. As a studio they are inquisitive, open-minded and approach every project with a sense of wit.
Noelle became a student member of ISTD in 2002 and has returned to judge the student assessments in 2012. She has judged the ICAD awards and been a mentor on their Upstarts programme.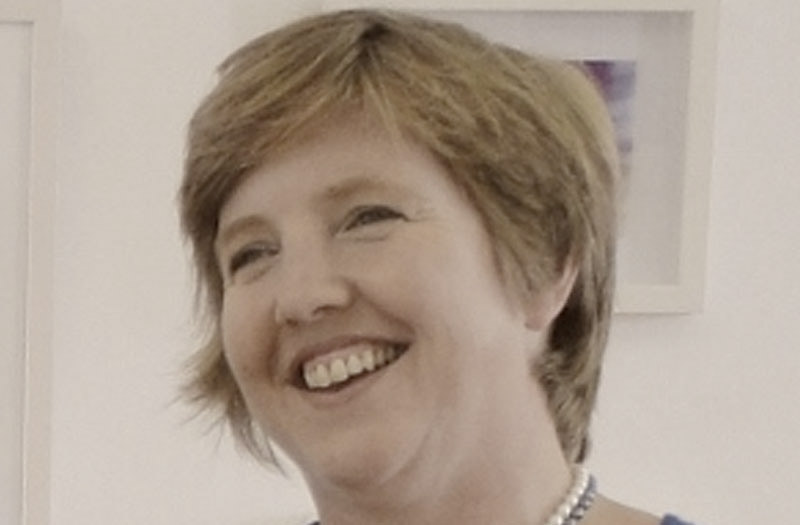 Visual Artist and Arts Facilitator
Since graduating from BA Visual Art with DIT on Sherkin Island in 2010 my art practice has continued to develop, working primarily with drawing, cut paper, and installation. I have been involved in group exhibitions across the country, including a site specific project in Kilkenny, Idionumina, two shows with the Mart group, based in Rathmines, and a three person show back on Sherkin Island this summer.
I recently co-founded an artists studio in Skibbereen to allow myself the space to develop my work further, and am currently working towards a two person show in Co. Clare for early 2015. Alongside this, I work as Schools and Youth Coordinator at West Cork Arts Centre, which involves the organisation and delivery of a wide range of projects with schools, and young people, and the curation of two annual exhibitions resulting from these programmes.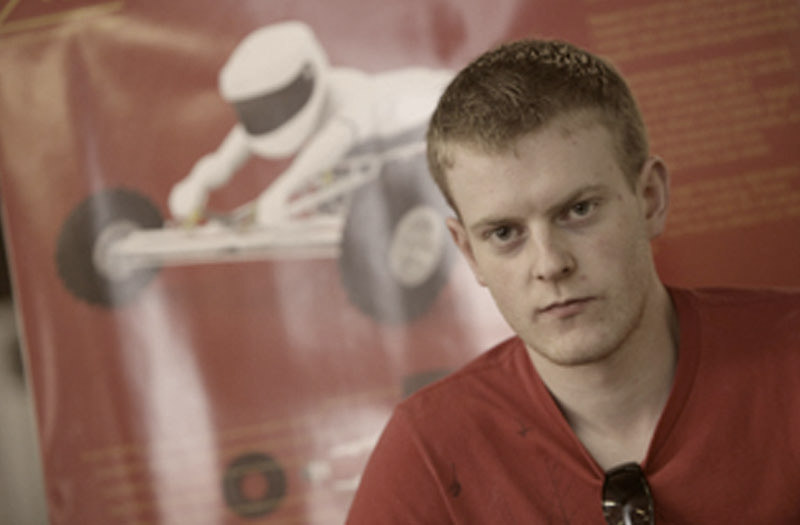 Product Designer at Dyson
I am currently working as a graduate design engineer for Dyson in the UK. My approach to design projects has always involved a lot of modelmaking and prototyping and this is invaluable in my current job. My interest in vehicle design is ongoing and I pursue it as a hobby in my spare time.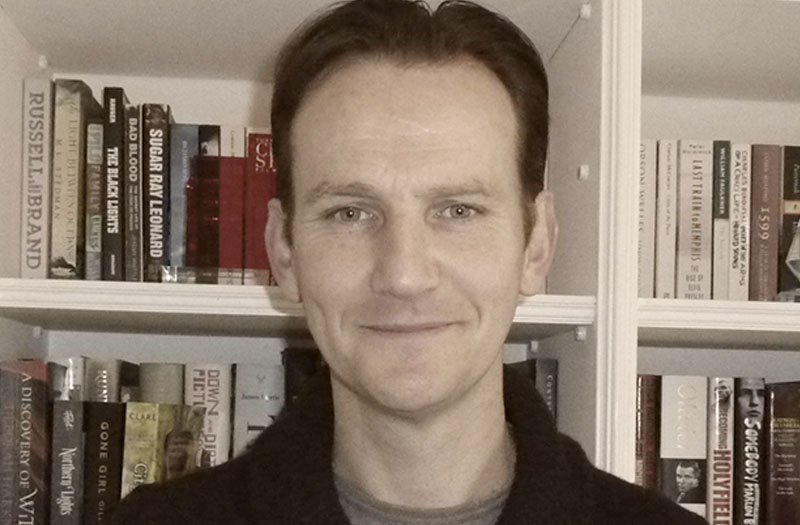 Director
John studied Design Display before going on to complete the Advertising course at DIT. After graduating he worked as a graphic designer at RTE, designing and directed numerous award-winning TV idents and promos, as well as a number of music videos.
Since then John has become one of Ireland's leading commercials directors, his work has a renowned ability to combine beautiful photography and seamless post-production. Many of his commercials have won international awards. He has worked across the globe for brands including Guinness, Heineken, Carlsberg, Coca-Cola, McDonalds, O2, SKY and SEAT.
John has also made a number of award winning short films, which have shown at festivals around the world. Recently he has started directing for television and has worked on the TV series 'Camelot', 'Vikings' and 'Doctor Who'.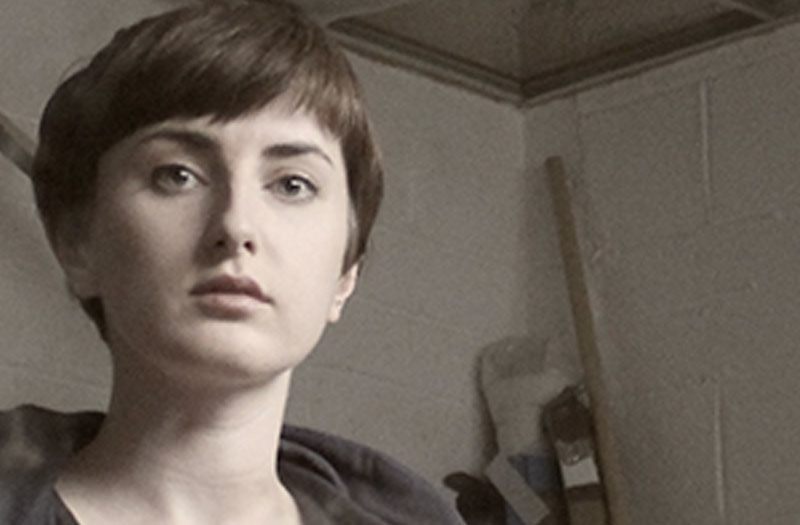 Artist
Tracy graduated with a BA in Fine Art from DIT in 2007. She works primarily with video projection to create sculptural objects and environments that explore phenomenological questions. Over the past number of years she has assembled a body of work that has been shown in solo and group exhibitions in Ireland and the UK. She has presented work at: the Northern Gallery of Contemporary Art, Sunderland (2013); PM Gallery and House, London (2013); Kilkenny Arts Festival (2012); Leitrim Sculpture Centre (2012); The Douglas Hyde Gallery, Dublin (2010). In 2013/14 her work is part of a touring exhibition in the UK entitled 'Walk On: 40 Years of Art Walking'.
In November (2013) she presented a temporary artwork commissioned by Dublin City Council and Difference Exchange (UK) in an historical venue in Dublin's city centre. She will have a major solo exhibition of her work in 2014 at the Highlane's Gallery in Drogheda, Co Louth.
MPhil Graduate
Since graduating, David has completed an MPhil in Film Studies - Theory, History, Practice at Trinity College Dublin.
"After 40 years working in IT, the BA opened a new way of looking at and understanding the visual culture with which we are surrounded. As a result of the course, I see the possibility of changing careers to one which will combine what I learned in BAVACS and my IT skills.
I've completed a Masters at Trinity: the M Phil in Film Studies - Theory, History & Practice. It is a taught post-graduate qualification. It is assessed by course work – essays, a practical exercise (in my case, a screenplay) – and a dissertation. The BA course was an excellent grounding for this, since BAVACS was assessed in the same way (apart from the screenplay). It developed exactly the academic writing and referencing skills I needed. In addition, the skills of close analysis and interpretation of visual culture, and an awareness of the intellectual currents and aesthetic concerns relating to visual culture, which I got from BAVACS, helped me greatly.
I'm at present researching the life and work of the Irish-American director John Flynn."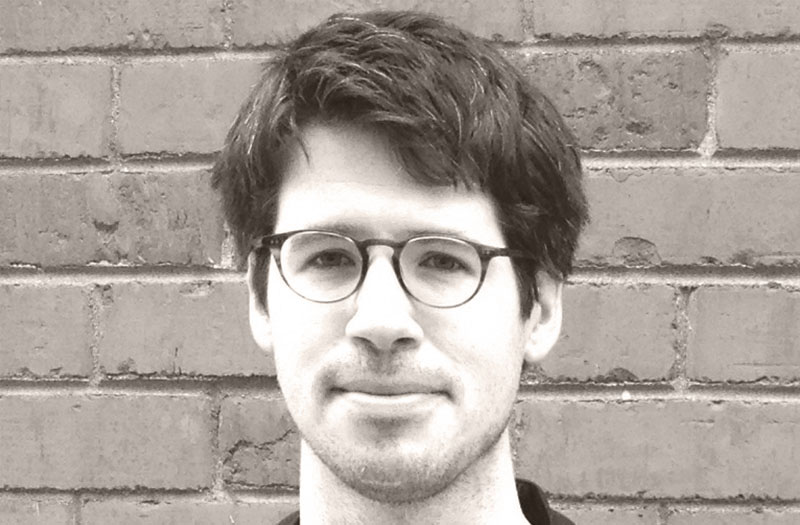 Director & Animator
Johnny Kelly is a london-based designer and director working across various disciplines including animation, graphic design and illustration.
Johnny graduated from the Visual Communications course in DIT. He then worked at various graphic design studios before completing an MA in Animation at The Royal College of Art in London where he was awarded the Conran Foundation Award by the Provost, Sir Terence Conran. His graduation short film, Procrastination, has since screened at over two hundred film festivals around the world.
Through his commercial practice and as a director at Nexus productions in London, he has worked with clients such as Adobe, BMW, the International Olympic Committee and Vitra, in addition to multiple cross-platform projects with Google. His two minute film for Chipotle Mexican Restaurant won a pair of Grand Prix at the Cannes International Festival of Creativity.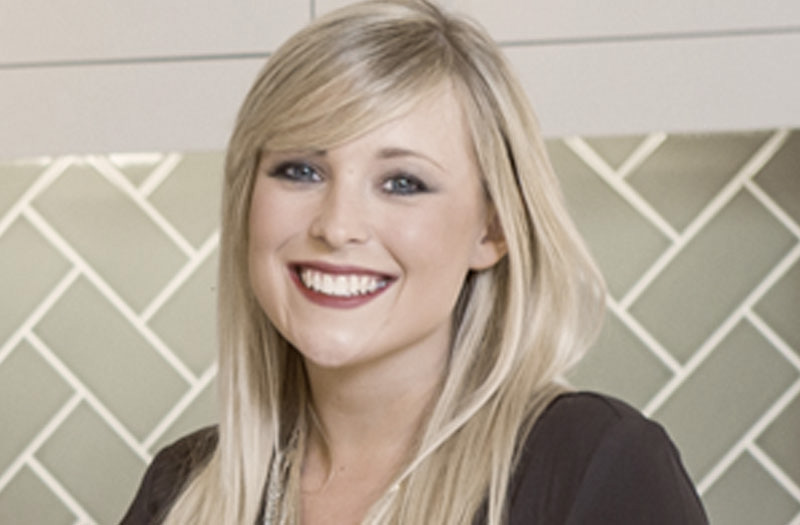 Director at Kingston Lafferty Design
Roisin Lafferty founded and runs Dublin based design agency called Kingston Lafferty Design. Roisin received First Class Honours at the end of a four year degree in Interior and Furniture Design in D.I.T and was awarded Most Innovative Designer in her year.
Roisin then pursued a Masters Degree in Product and Spatial Design in Kingston University, London. This culminated in being selected to represent the University at the prestigious Tent London event, as part of the London Design Festival, 2010.With her emotionally challenging spatial project, 'A Room to Die In', Roisin was rewarded with a distinction, and came top in her class.
After completing the M.A. in spring 2011, Roisin returned home with Susanna Kingston, a college friend from both D.I.T and Kingston University, and went on to set up Kingston Lafferty Design(KLD). Kingston Lafferty Design is a Multi – Disciplinary Interior Architecture, Design and Graphic Design Consultancy based in Dublin.
KLD's work to date is extremely varied, but always demonstrates the same intricate attention to detail combined with imaginative concepts, delivering a finish that sets them apart from the competition. KLD have been featured in magazines and nominated for numerous awards for both commercial and residential works. KLD has recently joined forces with Renova, a deep retrofit company to offer fully designed and energy efficient homes and have a showroom in Kilamacanogue.
KLD's services include window displays, pop-up cafés, installation designs, both commercial and residential interior design and architecture, photo styling for leading Irish design publications, invitation designs, corporate branding and packaging design.
Examples of these can be viewed at www.kingstonlaffertydesign.com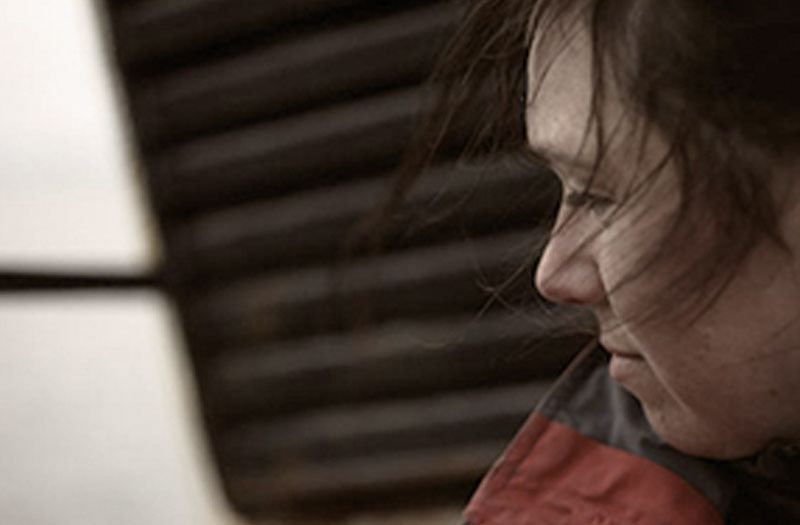 Artist
Tess' art practice centres around installations of drawings, sound, collage, text and objects. She graduated from the B.A. in Visual Art on Sherkin Island in 2009 with first class honours and was shortlisted for the Emerging Visual Artist award the following year. She has since collaborated with a boat-builder, song-writer, sound-recordist and with diverse groups in her work with the West Cork Arts Centre's Arts for Health and Schools programmes.
In 2012, Tess and artist Marie Brett curated The Museum of Miniature for the Skibbereen Arts Festival which incorporated artworks from 142 local, national and international artists.
Tess was recently awarded an Arts Bursary from Cork County Council enabling her to work with sound recordists Tadhg O'Sullivan and John Brennan on two West Cork Islands to develop the installation Field Recordings for a Resurrection Machine.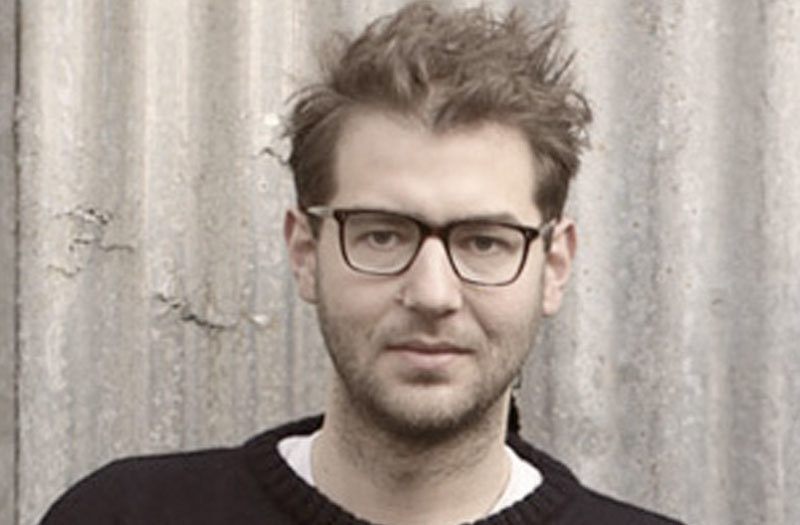 Furniture Designer
Brothers and fellow creatives Jonathan and Mark Legge look to offer us a reminder of the importance that independent craft holds though their online shop Makers and Brothers, a venture they founded in 2009.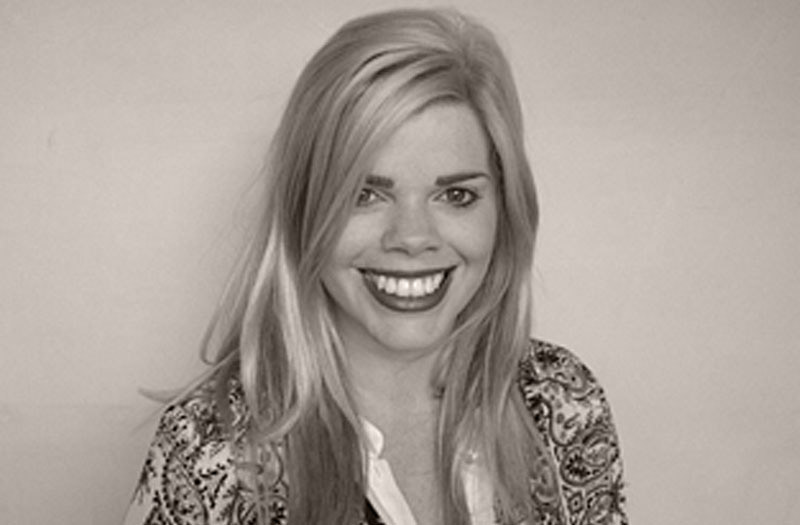 Visual Co-ordinator at Arnott's
Sarah graduated in 2006 and secured a job on the Creative Team at Topshop's Flagship Store in Oxford Circus, London. During her five years at Topshop, Sarah progressed to Senior Creative Coordinator. With her team she worked on many award winning window displays and store installations, including the Best Use of Mannequins Award at the 2011 VM & Display Awards in London.
As well as being passionate about design, Sarah is also committed to the education and mentoring of others within the industry. In 2010, Sarah was appointed to the DIT Board of Examiners as an External Examiner on the BA Visual Merchandising course.
Sarah has now relocated to Dublin and is currently a Visual Coordinator with the Creative Team at Arnott's Department Store.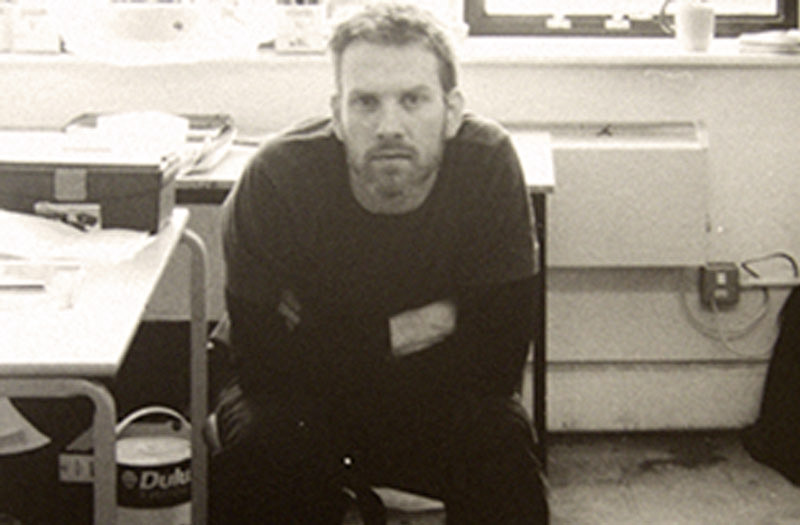 Visual Artist and Lecturer

Alan Magee trained as a fine artist at the Dublin Institute of Technology. He graduated from DIT in 2002. He holds an MA Fine Art from Central Saint Martins College of Art, London, where he is also currently lecturing. His practice crosses many disciplines from sculpture, installation and drawing, to a variety of lens based media. He exhibits regularly between Ireland and the UK, with selected exhibitions and screenings further afield.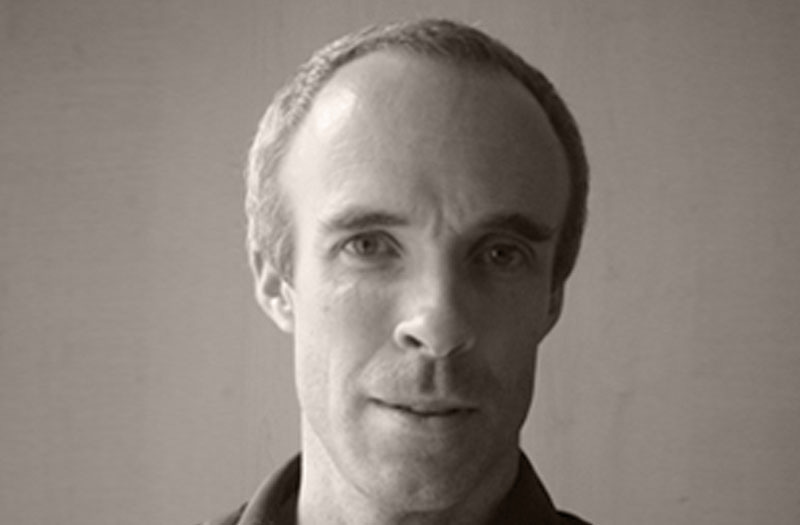 Designer
After graduating from Environmental Design in 1997 Ray moved to Valencia, Spain, with the hope of being closer to a vibrant furniture industry and a visual culture that can only be experienced in the Mediterranean. He began working in LZF lamps in 1998, developing a range of plastic lamps for the small Valencian company while also being involved in production. By 2003 he had left the company to set up an independent designer/maker studio offering one-off pieces of lighting and furniture while still collaborating with large-scale production companies. Ray's more recent designs for LZF have received the Red Dot and Chicago Good Design awards. In 2013 the new pendant lamp Escape was launched in the Milan Furniture Fair
LZF Lamps are distributed in Ireland and the UK by Willie Duggan Lighting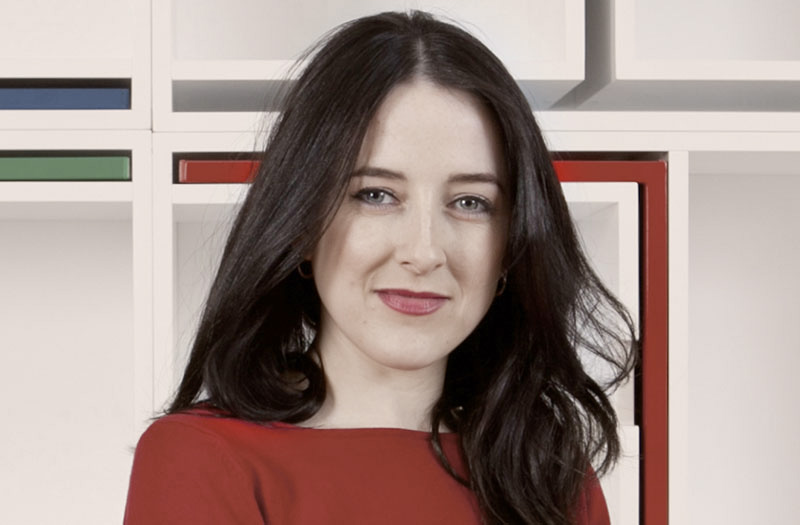 Designer
Orla Reynolds is a designer based in Dublin working in Furniture and Set Design. Orla graduated from Design Interior and Furniture in DIT in 2012 with first class honours.
Orla's graduate collection As if from nowhere… has been featured in magazines and websites worldwide including WIRED magazine and Dezeen. The collection is currently being developed for mass production for the international market. The collection has won a number of awards including the Institute of Designers in Ireland Graduate Awards Best Furniture Design and Grand Prix Award in 2012.
While commercialising the collection Orla has designed sets for productions in The New Theatre, The Sean O'Casey Theatre and The Edinburgh Fringe Festival.
Design Engineer at McLaren Automotive Ltd
Vahid was amongst the group of students who enrolled for the Honours BSc. in Product Design at DIT three years after the programme was introduced. He graduated in 2009 and on his final year he won a number of awards including Peugeot Ireland Automotive Design Competition, Enable Ireland's Assistive Technology Design in addition to DIT's Most Innovative award for his final project. After graduating from DIT, Vahid moved to London to pursuit his post graduate education whilst working as a freelance designer. He finished his MSc. in Automotive Engineering with Distinction in 2011 and is currently working at McLaren Automotive in Woking, UK.
Raised in the bustling city of Tehran, and living his adult years in Dublin and London, Vahid has developed a unique perspective on design. He admires the design work of Dieter Rams and uses Rams' ten principles of good design as a guideline. Vahid believes that a new product should not only be stylish and innovative but also functional. When designed with these ideals in mind, a product will connect with the user. This connection can be achieved through simplicity of form and honesty of design. "There is a beauty in simplicity that everyone can recognise".
Design Director at Edenspiekermann
Paul Woods is a design director at Berlin based agency Edenspiekermann. He graduated from DIT in 2010 with first class honours. His work has won several awards and is regularly featured in international publications and blogs. He hates text that is written in the third person.
Outside of his work at Edenspiekermann, Paul likes to draw moderately offensive pictures of himself (often in the nude), design hand-drawn typefaces and write design commentary for the agency and TYPO conference blogs. He also works on a range of personal design projects, most recently illustrating a book on design thinking with Erik Spiekermann.
Further offensive material can be discovered at www.paulthedesigner.ie
Twitter for mundane updates: @paulillustrator