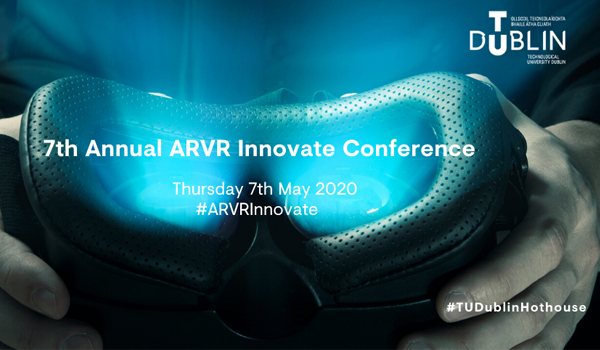 The 7th International ARVR Innovate Conference takes place next Thursday (7th of May) from 9am where Augmented & Virtual Reality Get Down to Business.
ARVR INNOVATE 2020 is packed with international speakers and specialists in the AR and VR landscape. One of Europe's top events dedicated to the business of immersive tech, so if you're serious about creating or deploying immersive technology in your organisation, it's the event you need to attend.
The full agenda for ARVR Innovate 2020 is available from here. (Agenda is subject to update.)
Speakers at ARVR INNOVATE will address a number of key market sectors and provide early adoption case studies relevant to many industry sectors including:
Industrial / Engineering
Training
Tourism and Events
Construction/Real Estate/Planning
Marketing Communication
Gaming and Entertainment
The main stage features talks and panels from some of the top minds and influencers in AR and VR today. Feature discussions and presentations will be held on:
Enterprise AR use-case studies,
Improving your training with VR,
Upskilling for immersive tech in your business,
Building your brand with immersive tech,
Leveraging the power of AI, 5G and immersive tech …and more.
Register today from https://hopin.to/events/arvr-innovate-2020.