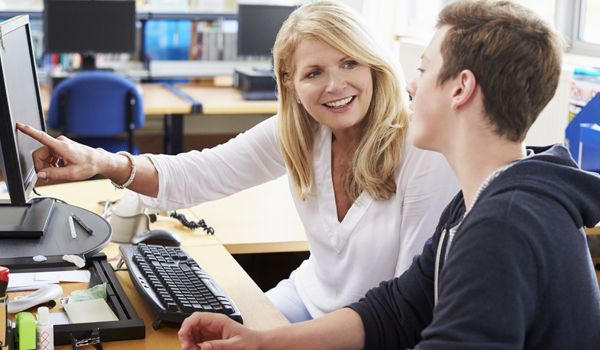 The modern job market is continually evolving, and whether you have just finished your undergraduate degree or have many years' industry experience, acquiring new skills will be essential throughout your working life.
If you're considering a postgraduate qualification, it is essential to research your options thoroughly. Dave Kilmartin from the Career Development Service in Technological University Dublin (TU Dublin) discusses what you should know before choosing a postgraduate programme.
Postgraduate study doesn't mean just a taught Masters, and it's essential to be aware of all your options when contemplating the next steps in your career. Alongside typically year-long taught Masters, there are also options for two-year research Masters, one-year postgraduate diplomas and conversion courses which facilitate career changes into areas like Law, Marketing, Strategic Management, and Computing. There are lots of benefits to continuing your studies. Still, it's important to reflect on your reasons before deciding to commit to another qualification.
Some careers do require a postgraduate qualification - teaching for example - but nowadays a Postgraduate qualification can offer a distinct advantage in a tight labour market. This is particularly the case in very competitive industries; however, many employers also appreciate the benefits of having good work experience and transferable skills.
It goes without saying that a postgraduate qualification can be an excellent way to develop new skills, including technical abilities such as programming, project management and data handling, and improve your competence in team-work and communication, which can all enhance your employability. But beyond this, postgraduate study can also be a great way to continue your education, meet new people, form new ideas, and learn more about yourself.
There is a certain level of specialisation that comes with doing a postgraduate qualification. Ideally, you should pick a course with contents and a teaching/examination style that you like. If you have finished your undergraduate degree, you know what higher education is like, and should take the time to think about what works best for you!
Really though, the main reason to do a postgraduate qualification is that you want to. It can be scary but take some time to think about what you like, what you value in life, and what you wish to achieve. Will a postgraduate qualification help you on your way to this? Will you be happy doing it? Should you do it full-time or part-time? Postgraduate qualifications can be expensive (though there are some limited funding options available) and do carry an intense workload, so it's crucial, to be honest with yourself about the reasons for your next steps. Do not rush into things because of panic, pressures, or perceived expectations from other people, it's your life, and it's important to make the best decision for you.
Before making a choice, read about our programmes on our website or attend the TU Dublin Online Open day, or chat to course tutors, current students and graduates. The Career Development Service door is always open if you want to book an appointment and have a discussion about your options. We also have plenty of resources up on our website if you want more information on funding, key things to look out for when picking a course, and information about studying abroad.
The Career Development has also developed this handy infographic to help you choose the right postgraduate qualification for you and you can read about the wide variety of Postgraduate programmes available at TU Dublin here.