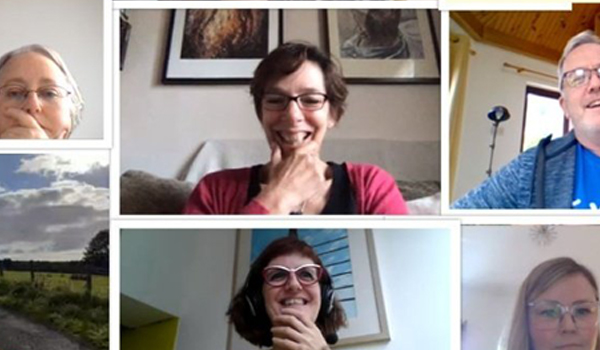 An innovative new online module developed by TU Dublin has just begun, with lecturers from four European Universities as participants.
The lecturers will explore all aspects of how to build real-life community engagement projects into their teaching so that students can learn from, and with communities, while responding to community ideas and questions.
For example, Human Nutrition and Dietetics students can work with people from migrant communities, or people with intellectual disabilities, to deliver resources and workshops on nutrition tailored to the group's questions and interests.
Participants on the new module will also explore how education and communication technology can support Community Engaged Research and Learning (CERL). The module is one of the continuing professional development programmes offered by the TU Dublin Learning, Teaching and Technology Centre.
TU Dublin's Programme for Students Learning With Communities has coordinated the development of the module as part of an Erasmus+ Strategic Partnership project called CIRCLET. The project aims to strengthen capacity among higher education lecturers to improve learning outcomes for students by rethinking the curriculum to incorporate CERL. TU Dublin is a partner, along with Queen's University Belfast (lead), Corvinus University of Budapest, Open University of Catalonia, and Vrije Universiteit Brussel.
As part of the CIRCLET project, a new Learning Circle has also been set up in TU Dublin, supporting 8 lecturers to start or deepen the process of enhancing their students' learning through community engagement. The group will meet regularly throughout the year, and participants also have the opportunity to learn with lecturers from the other 4 universities in an international learning circle, in semester 2.
For more information, please contact Dr Catherine Bates or Dr Sinead McCann at slwc@tudublin.ie.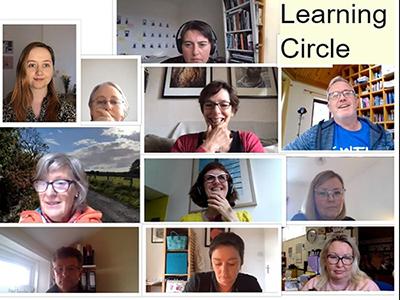 TU Dublin CIRCLET Learning Circle participants and facilitators, with community partner Deborah Costello from Friends of the Elderly, September 2020.