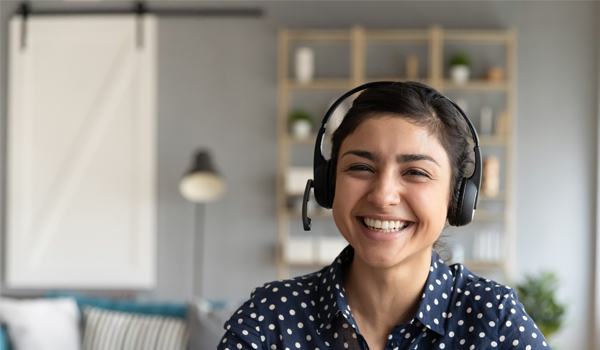 Students with disabilities studying in Grangegorman, Aungier Street, Rathmines, Cathal Brugha Street, Mountjoy Square and Kevin Street should register with Disability Support Services (DSS) to receive the educational supports they need during their time in TU Dublin.
To register with DSS, you must first be a registered TU Dublin student. Students who have entered through the DARE access route will receive an email shortly with a link to an online registration form. Once you submit this registration form, DSS will tell you how to book an appointment with your Learning Support Officer.
All non-DARE students with a disability who would like to avail of supports with our service should contact their Learning Support Officer directly; you can find out who that is, in the table below. They will then send you an email to complete an online Registration Form to book an appointment. All appointments will take place on Microsoft Teams for the foreseeable future.
More information about DSS can be found here.
Identify your Learning Support Officer by your course code below:
Course Code
Learning Support Officer
TU059, TU155, TU751, TU754, TU755, TU761, TU762, TU851, TU852 TU855, TU856, TU857, TU858, TU866, TU867, TU868, TU870, TU871, TU872, TU873, TU874, TU877, TU878, TU879, TU961, TU962, TU963, TU964, TU965, TU966, TU967. Apprentice Programmes Kevin Street

Annemarie Mahon
E: learningsupport.kst@tudublin.ie

Kevin Street, Rathmines and BIMM programmes

TU673, TU674, TU675, TU676, TU903, TU904, TU905, TU906, TU907, TU910, TU912, TU914, TU918, TU922, TU924, TU925, TU983, TU984, TU985.

Dr Ursula Halpin
E: learningsupport.ast@tudublin.ie

Aungier Street programmes

TU701, TU703, TU704, TU709, TU710, TU717, TU720, TU721, TU724, TU731, TU805, TU811, TU814, TU822, TU823, TU824, TU825, TU826, TU831, TU832, TU833, TU834, TU835, TU836, TU837 Apprentice Programmes Bolton Street

Helen Carroll
E: helen.carroll@tudublin.ie

Bolton Street programmes

TU641, TU643, TU644, TU645, TU654, TU699, TU741, TU745, TU747, TU773,TU795, TU869, TU875, TU881, TU882, TU942, TU943, TU944, TU952, TU953, TU954, TU956, TU957, TU959, TU966, TU967, TU971, TU972, TU973, TU974, TU975, TU976, TU986, TU995, TU996.

Geraldine McCorkell
E: geraldine.mccorkell@tudublin.ie

Grangegorman, Cathal Brugha Street, Mountjoy Square programmes