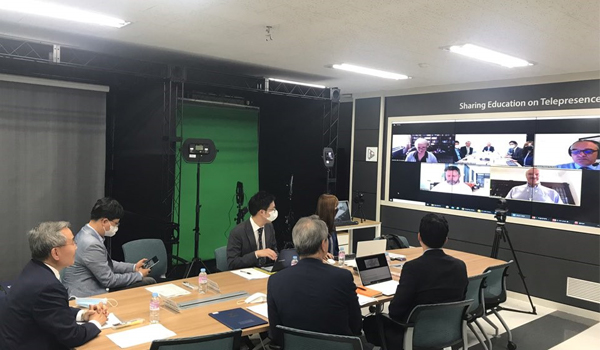 Students planning to study abroad are facing a somewhat turbulent and uncertain year.
In response, TU Dublin Computer Science is launching Global Labs for students from our international partner institutions and beyond who will still be able to sample the TU Dublin learning experience from their home countries.
Global Labs are modules offered by Technological University Dublin to give students the experience of working globally with people of different nationalities and in different locations. A technologically enabled, blended delivery module has been designed to simulate remote software development teams in the global IT industry. Students work in global teams on real-world enterprise challenges and are mentored by both academic and industry professionals. Over 300 students from Ireland, Finland, Germany, Spain, France, South Korea, Sweden and China have completed this module to date. Global Labs are offered through the HubLinked network of 14 Global IT hubs in Korea, France, Germany, Finland, China, Slovenia and Sweden, with 13 academic and 12 industry partners (www.hublinked.eu).
Global Labs were designed to simulate the pressures and environment of international software companies, where modern project development means dealing with additional barriers that reduce the efficiency and success of distributed teams. Trust, integration and shared responsibility are all key features of successful organisations, but when teams are geographically distributed and culturally diverse, these barriers can seem almost impossible.
TU Dublin has developed two pathways:
For Computer Science students, Global Labs will develop a complex piece of software going through the full product life cycle.
For non-Computer Science students, Global Labs will enable you to learn the basics of programming and develop your first team computing project.
In the aftermath of COVID-19, there has been an enormous increase in remote working worldwide. To work with people from multiple time-zones, using online technology to communicate, the modern graduate needs a wide range of skills, which traditional classrooms and domestic internships don't always emulate. Global Labs brings these environments together, helping us forge a new type of global graduate. Leadership, collaboration, organisation and communication skills are all key to the successful completion of the module in which students hone their technical skills by walking through the full software development life cycle working with client-based requirements.
For further information, please email - William.OMahony@tudublin.ie