Considering postgraduate study? Here's why it might be the right move for you.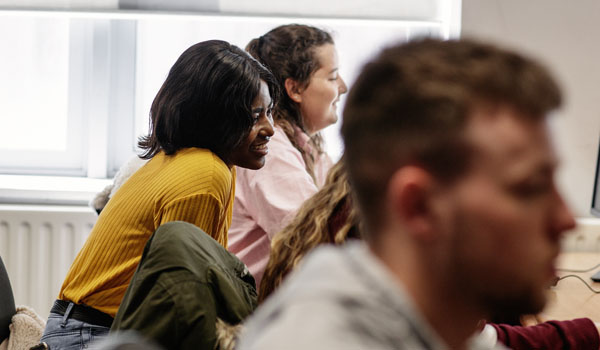 Last week, the Career Development Centre running a series of webinars to help you wherever you are in your career. To get you thinking about your next steps in your career, here is a guide to postgraduate study.
Interest in the subject
It is important to enjoy and be interested in an area of study. Think about the long-term implications of your choice. Does your choice, of course, fit in with your career plans? All postgraduate courses will develop skills that will be of much more use to you than others. Try the Prospects Planner matching exercise on www.prospects.ac.uk or interest profiler on www.careersportal.ie to help you make your choice.
A requirement for the profession you want to enter
Some careers require a professional qualification, for example, law, social work and teaching. For some employment, a postgraduate qualification is not essential but can provide a distinct advantage, especially in competitive industries.
Increased skills for the job market
Postgraduate study should help you gain many transferable skills that employers value. These might include project management, teamwork, presentation and technical skills. Think about what skills you want to develop and whether your chosen course equips you with these.
Enhance your employment prospects
Research the area of work you are interested in to see how employers view applicants. A postgraduate qualification will enhance your job prospects for some employers whilst others place more value on applicants' work experience and transferable skills.
Convert to a new area
Many postgraduate courses provide a way of converting to a particular career area or changing your educational direction. These may be taught masters or diploma/certificate qualifications in Business, Computing, Education, Law, Health Sciences, Communications, Media and more. However, it is possible to convert to a new career area through employment, and some companies will provide relevant professional training to graduates from all disciplines so do investigate the career area you are considering to find out more.
Postpone making a career decision
Sometimes you might just want to do further study to postpone looking for work. This is not necessarily a bad thing but if it is just down to fear of entering the jobs market, make an appointment with your careers adviser to discuss your options. If you still decide to undertake a course, research your career options and undertake self-assessment to determine your skills, what interests you and what you want out of a career.
And if you have more questions, see our Love Your Career website.