Getting ready for interviews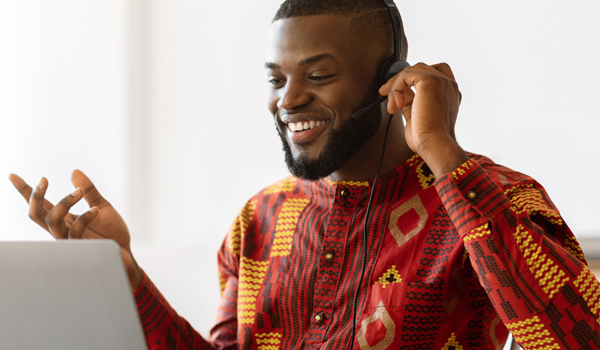 In our penultimate article for Love Your Career week, we take a look at preparing to impress an interview panel.
An interviewer aims to get to know you and your motivations (values, interests, personality and skills) and is interested in hearing examples of how your experiences relate to the job requirements. It is natural to be nervous about interviews, but remember being invited to an interview is proof that the employer already believes in your potential.
There are many interview types, including telephone interviews, initial screening interviews, in-depth individual interviews, panel interviews, assessment centres and online video interviews. Here are some top tips!
Preparation for the big day is essential. Key to this is knowing yourself, knowing the job and the company. Your application form or CV has been successful in getting you to the interview. Reflect on what you have written focusing on your college experiences, work and extracurricular activities.
Provide examples of how your personality, skills, strengths, interests and motivation make you suitable. Think of key stories/events/experiences that indicate you can do the job; will do the job, and fit into the company culture.
Be aware of the company's products and services and their competitors. Research the company website, brochures, reports and accounts, policies, mission statements and online press releases.
Talk to people in the types of positions you are seeking and make a list of potential questions and possible responses.
Organise a mock interview with your Careers Advisor. This will help draw out issues that you may not have considered and enable you to get helpful feedback to improve your performance.
Practice with friends and get them to ask you the questions you expect to be asked.
Appearance and personal hygiene are important. Be sociable and friendly. Arrive on time. Try to relax and speak clearly. Avoid fidgeting and using phrases like "you know" and "I mean".
Most employers are looking for applicants to demonstrate a specific set of skills and competencies essential to the job, for example, teamwork, communication, problem-solving and time management. Prepare to give specific examples of situations when you have demonstrated those competencies.
Your questions at the end of the interview are crucial. Progressive questions would include those concerning personal development, further study and promotional opportunities.
Virtual Interviews: These are just as serious as face-to-face interviews and should be treated the same way. It is important to check you understand the software and that it works on your device in advance. Treat this as you would an in-person interview – do all the same preparation and dress appropriately and have a tidy background. Consider having your notes/application to hand for reference – out of shot and make sure it's not distracting for you. Maintain eye contact with the camera – consider turning off the view of your own face so that you focus on the interviewer. Ensure you don't have anything distracting in the camera frame and check the lighting. Make sure to choose somewhere quiet so that you won't be disturbed – warn your housemates/family you are doing an interview.
AFTER THE INTERVIEW
If you are not successful, always call and ask for feedback on why you did not secure the position. You may get some valuable tips on how to improve your performance next time out.
For great resources about interviews, visit the Career Development website.