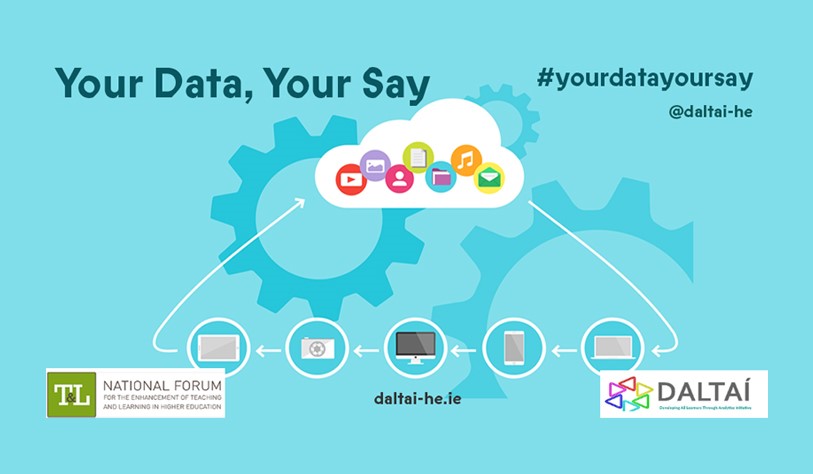 Student have your say - #YourDataYourSay!
You are invited to participate in this 5 minute Student Survey (14 questions in total) as part of the National Forum-funded DALTAI project (Developing All Learners Through Analytics Initiative).
The aim of this survey is to get an insight into students' expectations regarding how Universities gather, analyse and use their educational data (including Brightspace & Moodle data) and for what purposes. With the move online during the COVID-19 closures, students' digital footprint is becoming even more important to Universities and Colleges: the Daltaí team want to make sure that the student voice informs any plans for learning analytics services across TU Dublin.

So have your say and click here to complete the survey!

Participants can also choose to be included in a draw for one of five €20 Amazon gift vouchers.