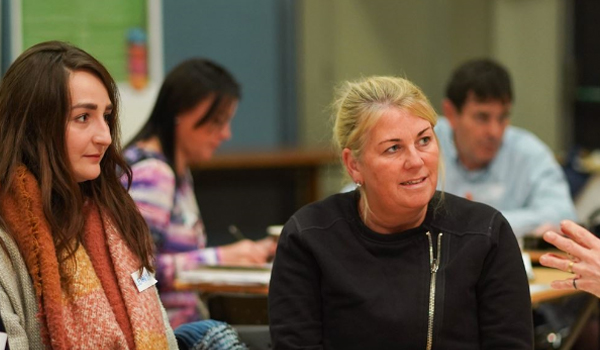 Now's your chance to apply for two new professional development initiatives supporting community-engaged learning and research.
Introduction Video click here (one minute long)
You can apply to join the new CIRCLET international learning community, through a Learning Circle or an Online Professional Development Module. Both initiatives are focused on rethinking teaching to include community-engaged research and learning (CERL), enhanced by educational technology. Both offer the opportunity to work with colleagues in other countries. Integrating CERL into your teaching can be mutually beneficial for students, for communities and for you.
CIRCLET is an Erasmus+ Strategic Partnership project. The project aims to strengthen capacity among higher education lecturers to improve learning outcomes for students by rethinking curricula to incorporate CERL, with an online dimension. TU Dublin is a partner, along with Queen's University Belfast (lead), Corvinus University of Budapest, Open University of Catalonia, and Vrije Universiteit Brussel.
Our local and international learning circles will involve small peer groups of lecturers coming together regularly to share learning, and explore issues and solutions – face-to-face where possible, otherwise online, or a mix. Local learning circles will involve no more than 20 hours contact time and around 5-8 hours of independent learning, across two semesters. International learning circles may require additional time. Our online module will involve nine weekly lunchtime webinars in semester one, with regular small individual and group assignments. It can be taken as a stand-alone module or as part of the TU Dublin LTTC suite of MSc Education programmes. Around 100 learning hours (inclusive of webinars) are required for 5 ECTS.
The TU Dublin Programme will support participants on both initiatives for Students Learning With Communities to identify and make connections with suitable community partners for CERL projects. The costs of both initiatives are fully covered by Erasmus+ project funding, so there is no cost to you or your department/school.
To find out more about the CIRCLET project, and view the call for applications, FAQ, and application form, visit www.circlet.eu. The deadline for applications is 11 May.
You can contact Dr Catherine Bates and Dr Sinead McCann, who are coordinating TU Dublin's involvement in this project, at the Programme for Students Learning With Communities: slwc@tudublin.ie or 087 1262 848 or 087 211 9089.