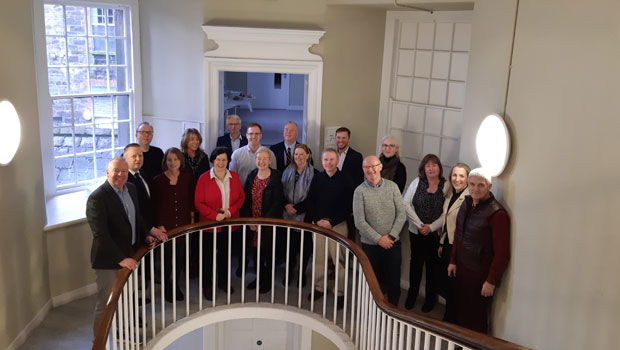 An information and training session took place in Grangegorman today on the Erasmus+ International Credit Mobility (ICM) application process.
The half-day event was attended by 16 members of TU Dublin staff and was facilitated by consultant Mr Paul Guest, a former Erasmus project assessor with the European Commission.
This session was the first of its kind organised by TU Dublin International Affairs office specifically for TU Dublin staff. Ireland has been allocated a total budget of €2,174,715 for the 2020 Call in the area of Erasmus ICM. The purpose of today's event was to inform and assist staff to meet the upcoming Erasmus+ projects application deadline, and the procedures involved therein. This fund will support student and staff mobility flows to and from regions/countries outside of the EU/EEA.